Concert for the upright piano and two concrete mixers, 2017
Through this project I continue to explore integrating music into visual art. The project refers to the phenomenon of "self-building", a phenomenon usually found in building single-family homes characteristic of the socialist period, which have shaped the Slovenian cultural landscape in the seventies and eighties. This emerged from the improving wealth (steady income, better access to loans, availability of quality land plots and materials). Immediately after the war, after 1945, there was a lot of community building (volunteer building brigades, building anything from co-op halls to roads), and by the 1970s and 1980s, the time of individual building projects had arrived. 
In many multi-family houses, a concrete mixer was ubiquitous, and was also part of standard machinery in the parents' house, as well. I used the concrete mixer to record various noises created by the concrete mixer. The noise of shuffling sand, cement and water in the mixing barrel came together into a construction-themed audio composition, which was then used as a soundscape for the pianist, so that he could add his musical improvisation on top of the noise of the construction machinery. The melody shifts between the major and minor keys, and although the pianist's work seems more melodic and harmonious, I also saw beauty in the noise of mixing concrete.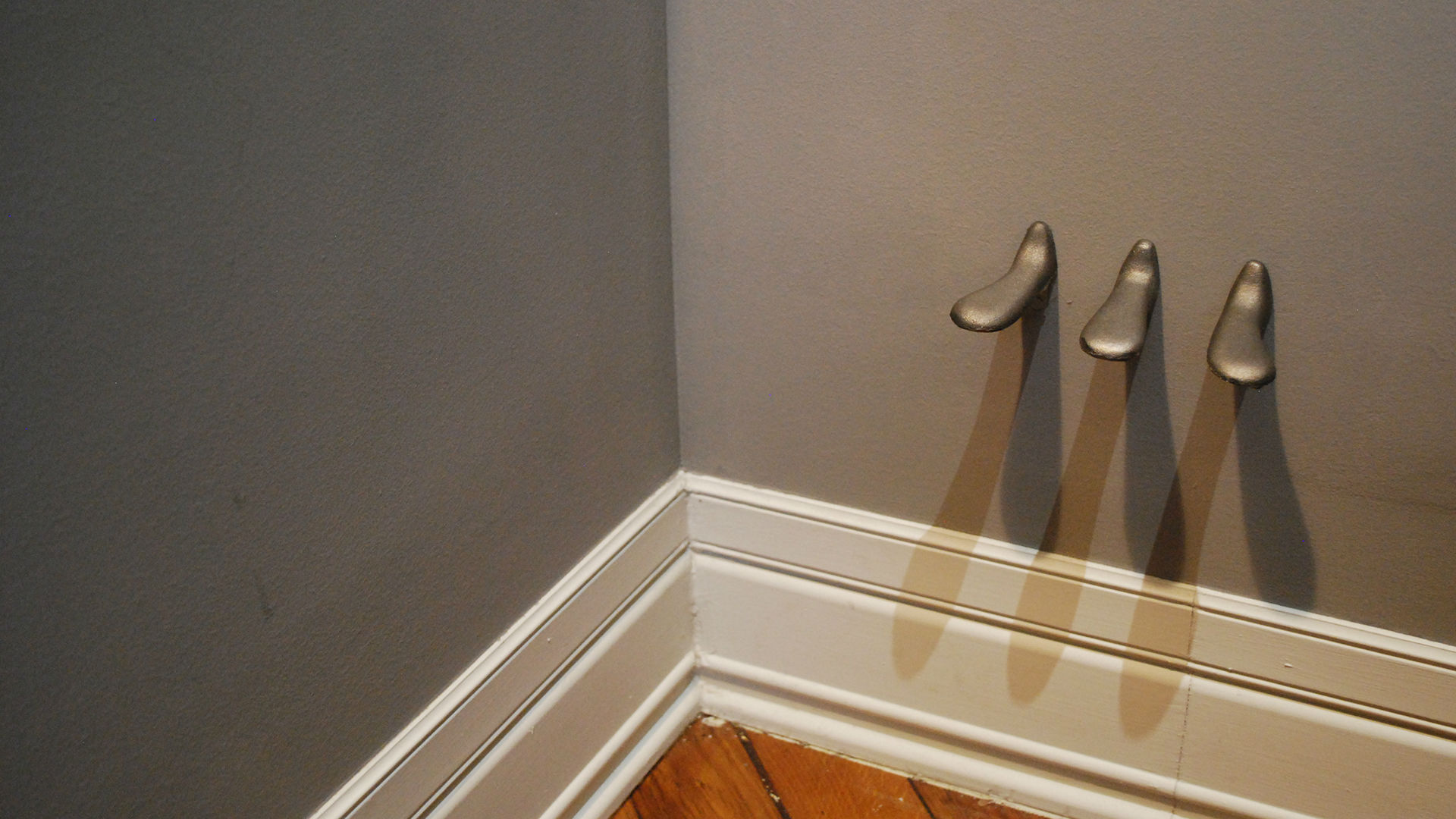 Boris Beja initially graduated from the Ljubljana Faculty of Natural Sciences and Engineering, graphic design, then continued his studies at the Ljubljana Academy of Fine Arts and Design, where he graduated from sculpture in 2013. In recent years he has had a number of independent exhibitions and participated in numerous group exhibits both in Slovenia and abroad. He received a number of awards and nominations in recognition of his work. He lives and works in Ljubljana.
www.borisbeja.eu
Sun Calendar
Martin Bricelj Baraga's Sun Calendar is a solar-powered light installation. A simple circle with a LED ring faces the horizon and accumulates solar energy during daylight hours, and creates a luminous ring in the evening hours. The visitor observes the sunset through the ring of the Sun Calendar until the sun drops into the white, luminous ring. At sunset, the sunlight is usually tinted in orange-red-violet hues, depending on the atmosphere. The artist's installation plays with natural crimson light, surrounded by a thin line of white light, powered by the sun.
The Sun Calendar is a contemplation of time and space, of ephemerality and our codependent relationship with nature.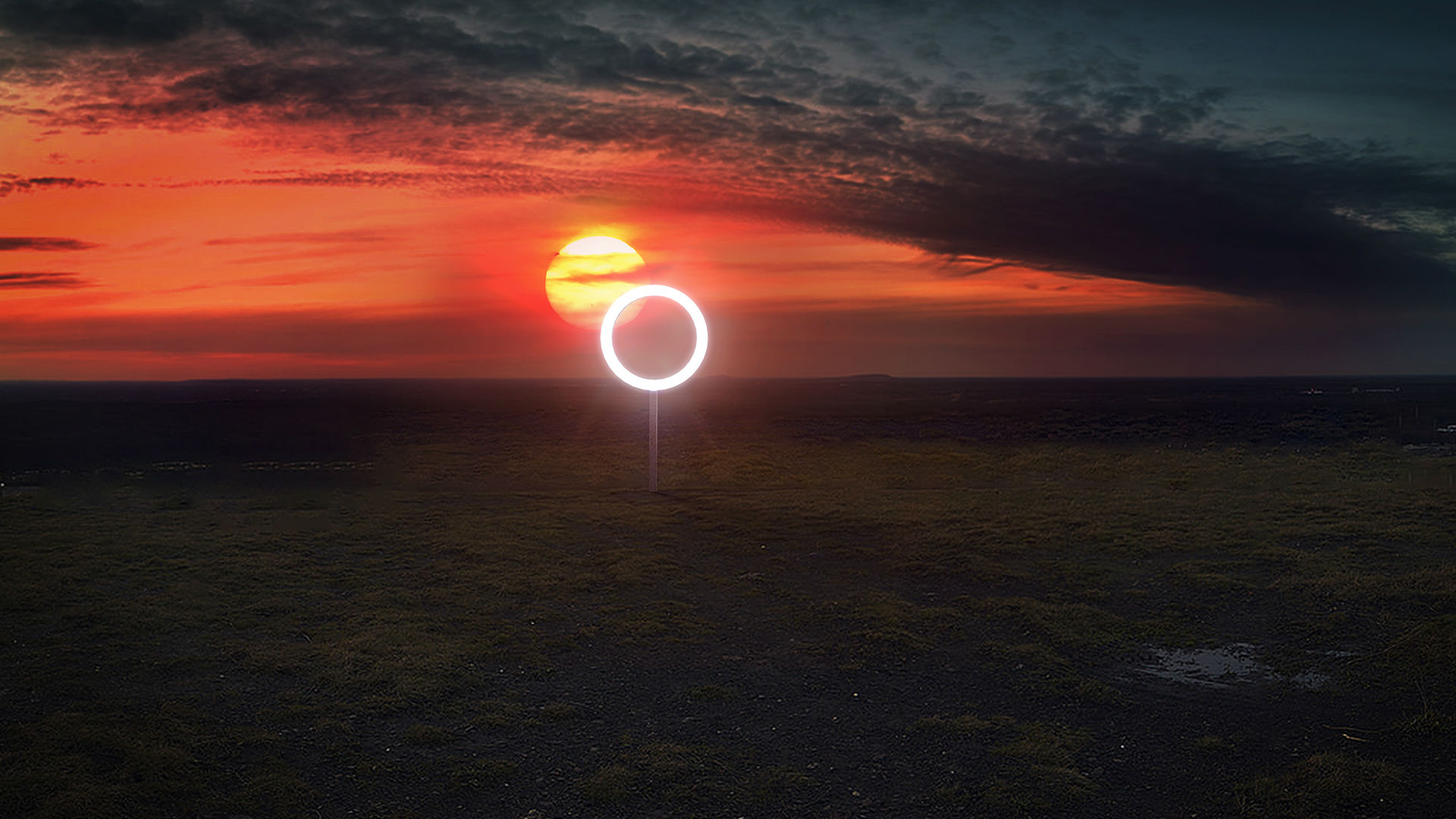 The Sun Calendar viewing experience changes over time. In order for the viewer to catch the moment when the sun sets through the exact center of the light ring, they must change positions to align his perspective against the sun's position, which changes slightly with each passing day. The act of visiting the Sun Calendar again and again evokes a sense of the passing of time, and encourages reflection on the power of the sun and the energy it radiates.
With his installation Sun Calendar, Martin Bricelj Baraga continues his exploration of natural phenomena and the passing of time through interventions in public space. Baraga is an artist and curator, as well as Art Director of MoTA - Museum of Transitory Art and the SONICA Festival. He is also the author of several of award-winning installations, including his interactive installation Moonolith, the monument to the blueness of the sky Cyanometra, the anxiety-inducing spatial installation NEUNUNDNEUNZIG (99), mobile sound sculpture RoboVox and project Nonument 01: McKeldin Fountain.
production: Kulturni dom Nova Gorica & MoTA
Turing is watching, 2018
Surely the most important observer of the art that is currently being produced at the crossroads between the creativity of humans and the creativity of artificial intelligence, is Alan Turing. The Turing test of cultural production of all of us (humans, machines, humans with machines, humans against the machines and so on) will be the central battlefield on which the fate of future generations' artistic development will be decided. Even today we do not know exactly why we checked a certain video or purchased a certain book. Tomorrow we will be unable to discern which of our favourite cultural artifacts were made mainly by humans, and which by machines. This is why you need to look Turing' deep in the eye and think.
Vuk Ćosić
Internet veteran and internationally aclaimed classic of internet art. Co-founder of the Ljubljana Digital Medialab and of Nettime.
Magic Button, 2007
Red button, projection, audio system, programmable solid state player, soap bubbles
The "visitor" is invited to press a. Soon after, a computer-generated image and voice appeared and said: "There is no magic…. Just an electronic relay, projection, some light effects....and soap balloons…" A special light switches on, and soap bubbles slowly start falling down.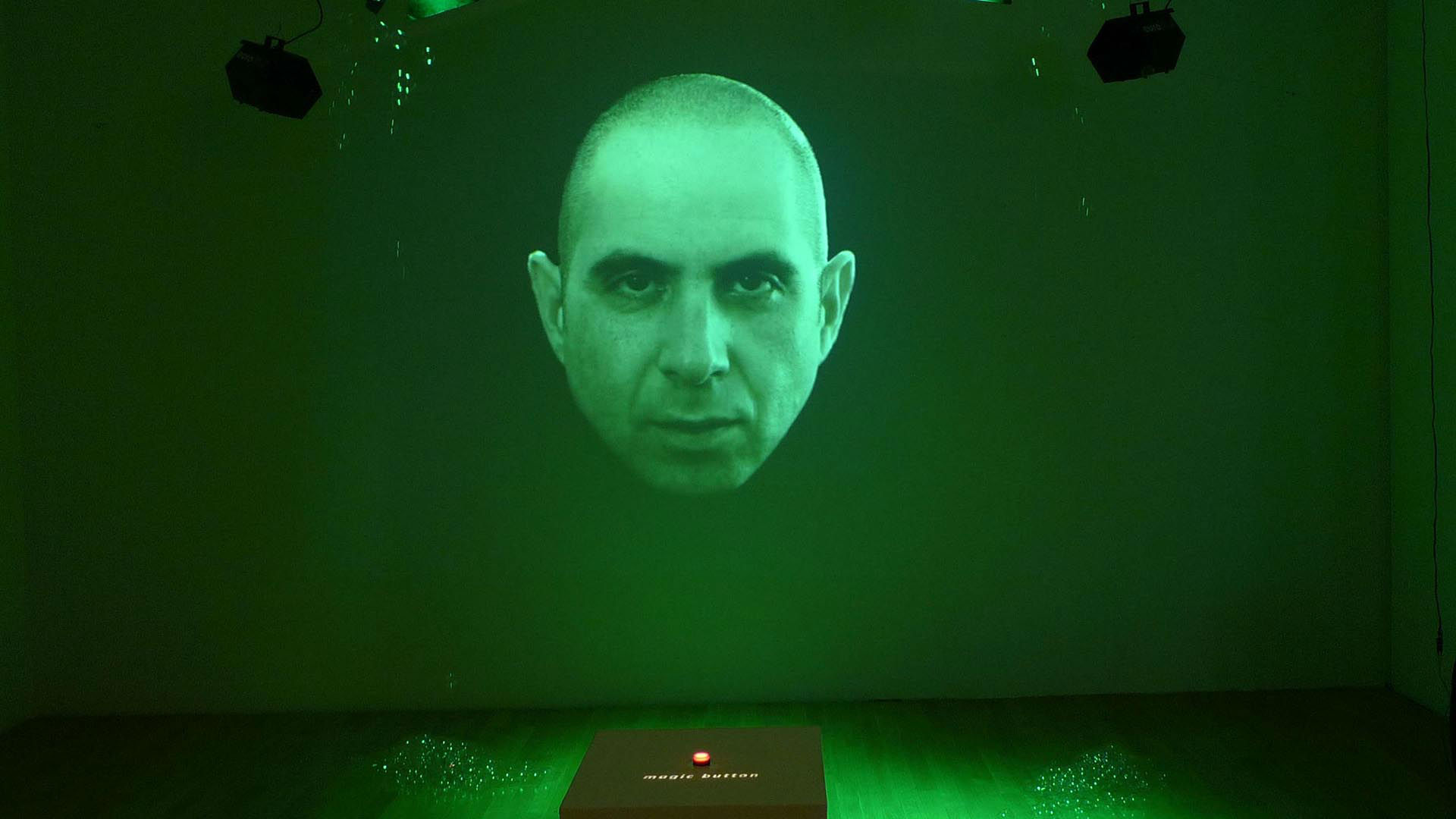 Vadim Fiškinje graduated from the Moscow Architectural Institute (1986). He lived in Moscow until 1996, and now lives in Ljubljana. His work explores the relationship between science, the personal experience, desire and imagination, the spaces between metaphysics and pragmatism, the space between the artificial and the real. The artist artfully unveils ingenious connections and piques the viewer's curiousity, without ever revealing the final answer to the question about meaning. Many installations, sculptures, photographs and drawings - on topics such as geography, time, light, aeronautics, meteorology - are distinguished by his particular sense of humor. He has exhibited in numerous group and independent exhibitions: Venice Biennale (1995, 2003, 2005 and 2017); 1st Biennial, Valencia; Manifesta 1, Rotterdam; Manifesta 10, Hermitage Museum, St. Petersburg, National Gallery Jeu de Paume, Paris; Moderna Galerija, Ljubljana, Gregor Podnar Gallery, Ljubljana/Berlin; Martin-Gropius-Bau, Berlin; Palazzo della Ragione, Milano; Secesija and BA WAG Foundation, Vienna; ZKM, Karlsruhe; 9th Shanghai Biennale, Shanghai, MACRO, Rome; Drawing Center, New York.
www.vadimfishkin.si
https://www.instagram.com/vadimfishkin/
"The Garden of Emoji Delights"
"The Garden of Earthly Delights," Hieronymus Bosch's most ambitious work, is filled with a strange and unique iconography that has intrigued viewers for hundreds of years. Emoji are a contemporary glyph system which offer an emotional shorthand for virtual expression, and we generally take them at "face value." Transcribing visual symbols of an earlier era using the contemporary visual language of networked culture makes perfect nonsensical sense to artist Carla Gannis, particularly with Bosch's garden, in that his own visual style was so idiosyncratic.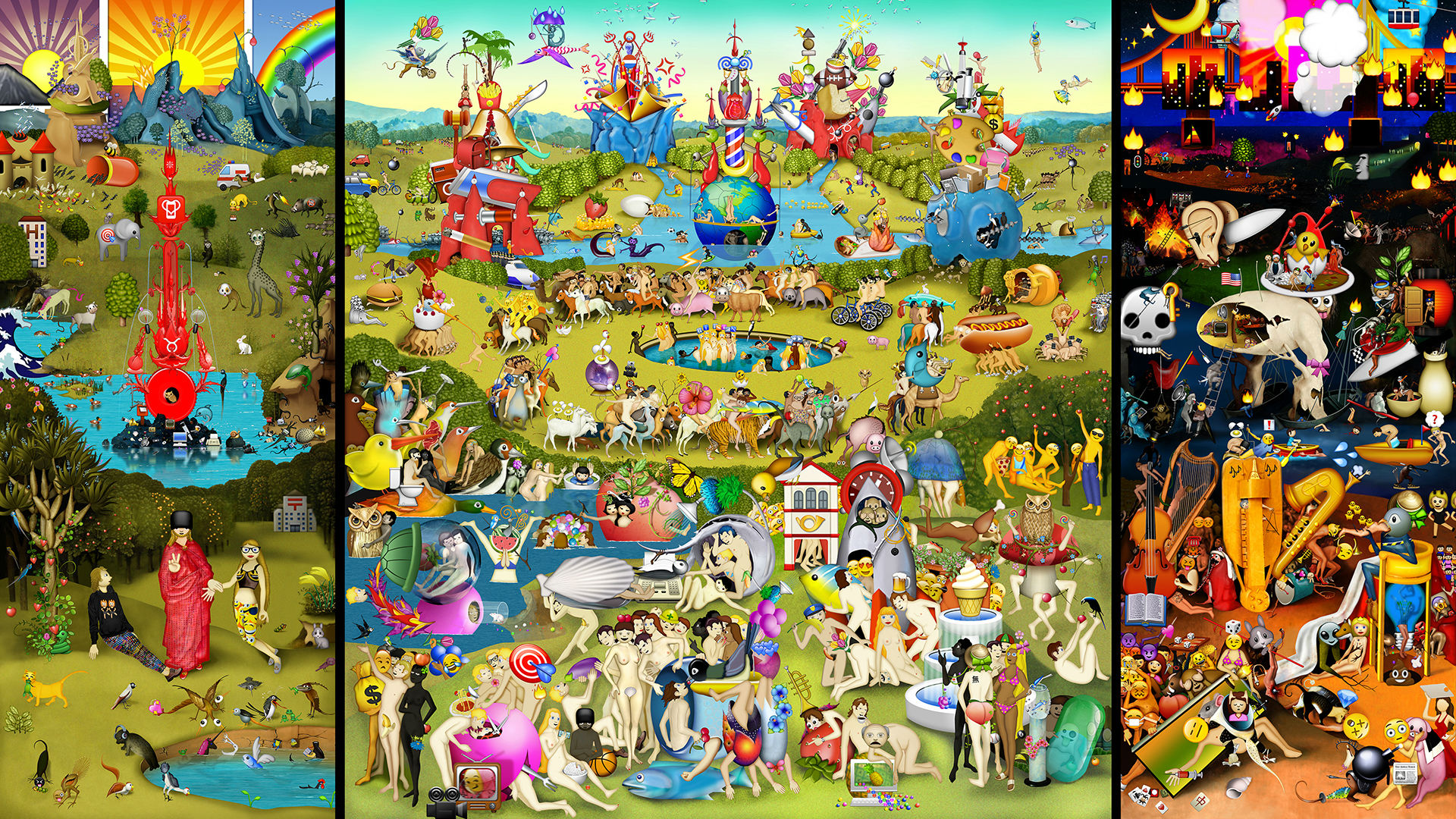 Her main intention in making "The Garden of Emoji Delights" was to mash up popular historic and contemporary sign systems, and to diversify and expand the Emoji lexicon through this process. As Gannis continued to work, new narratives emerged in her version that reflect upon the digital age in which we all coexist.
Carla Gannis is a New York-based artist fascinated by digital semiotics and the situation of identity in the blurring contexts of physical and virtual. She eclectically explores the domains of "Internet Gothic", cutting and pasting from the threads of networked communication, googleable art history, and speculative fiction to produce dark and often humorous explorations of the human condition.
Gannis's work has appeared in numerous exhibitions and screenings, nationally and internationally. Recent projects include "Portraits in Landscape" Midnight Moment, Times Square Arts, New York; "Sunrise/Sunset" Whitney Museum of Art, New York; "Until the End of the World", DAM Gallery, Berlin; and "The Garden of Emoji Delights", Hudson River Museum, Yonkers. Gannis's work has been featured in press and publications including, ARTnews, The Creators Project, Wired, FastCo, Hyperallergic, Art F City, The Wall Street Journal, The New York Times and The LA Times, amongst others.
In 2015 Gannis's speculative fiction writing was included in DEVOURING THE GREEN:: fear of a human planet: a cyborg / eco poetry anthology, published by Jaded Ibis Press, and her augmented reality artist book The Selfie Drawings was awarded the Founder's Award from the 2016 Lumen Prize.
Gannis is represented by TRANSFER, NY, and DAM Gallery, Berlin.
MIKKEL
MIKKEL is designed as a multi-year project, focusing on producing the conception, birth and continuous growth of the hybrid form. Each MIKKEL articulation in real time is therefore achieved by implementing new technologies, meant as an augmentation of nature using technological elements. MIKKEL, as a technological organism occupying space, composed of a concrete thought matter and the spirit of the times, instead of a particular physical embodiment, gives a status advantage to thought, which articulates its borders based on the shifting and changing of its symbolic and physical frame. It speaks through visual installations in real time and space. Each sublimation of this techno entity into a physical form is understood as a manifestation of virtual fiction in the real world, and creates a metaphor of the present, ushering in the future. This project also opens up a number of relevant questions about the symbiotic development of new, hybrid techno-biological entities. Humans are interacting at an increasing pace with complex, automated systemand technological apparatuses. MIKKEL represents a (hybrid) techno-organism, consisting of principles shared by the two distinct worlds, at the intersection between the virtual and physical space.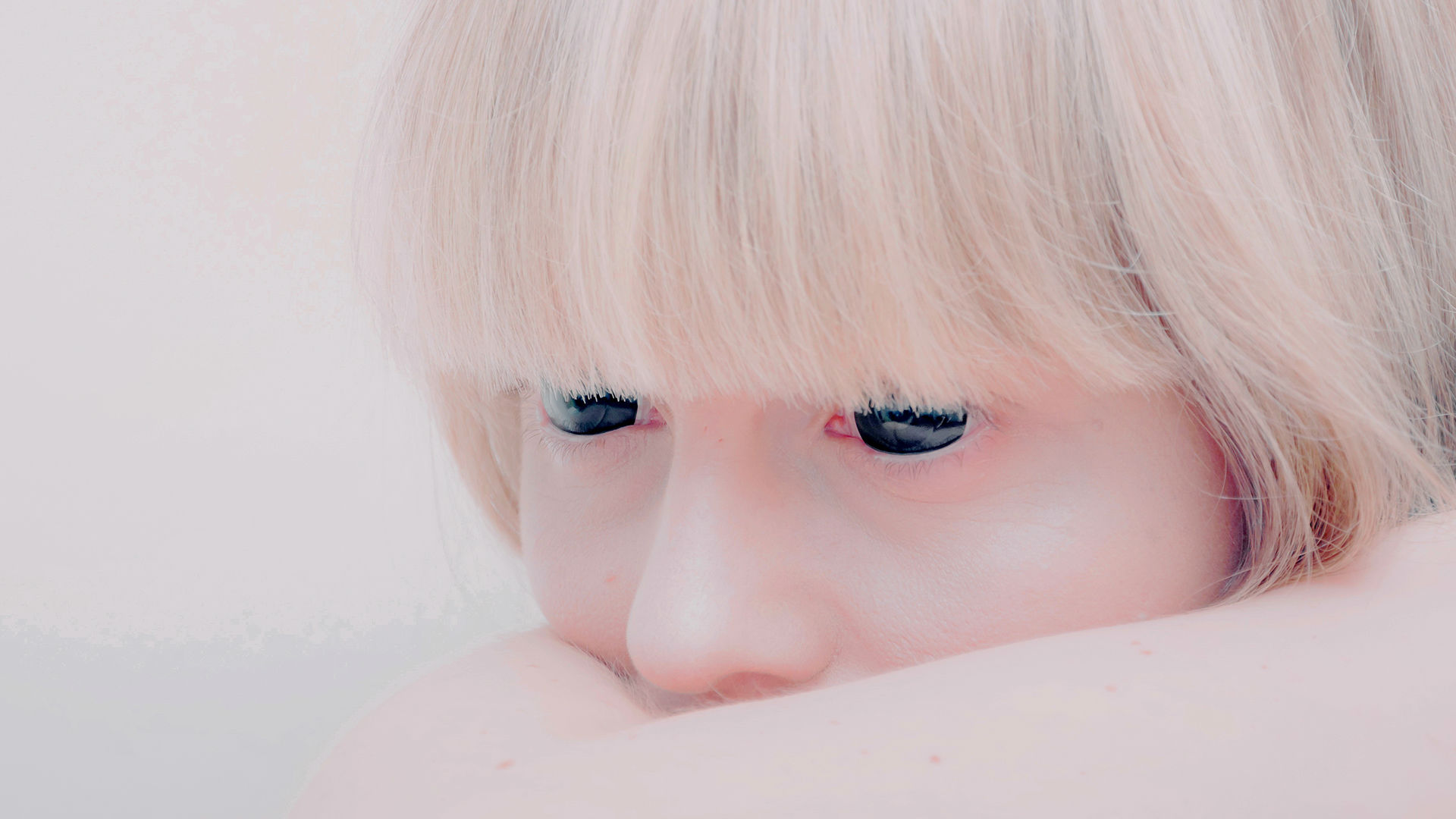 Maša Jazbec
Her artistic projects were presented at platforms such as Ars Electronica, Athens Media Art Festival, Lab30, Tsukuba Media Art Festival, ISEA, Speculum Artium, MFRU, Kiblix, Sonica, ArtStays. She has given lectures about her work at UCLA, Rhizomatiks Research-Flying Tokyo event, Rikkyo University of Tokyo, Sonica Artist Talk, TEDx Trg svobode. She presented her scientific research projects at professional conferences such as CHI 2016, Consciousness Reframed 2016, ISEA 2017, HRI 2017, SMC 2017. As part of her doctoral studies, she completed an engineering residency program at the renowned research institute ATR, in prof. Hiroshi Ishigura's lab in Kyoto, Japan. In 2018 she was a member of the professional award committee for the Ars Electronica Golden Nica award. Since 2009 she has been working as a co-producer of the international new media culture festival Speculum Artium in Trbovlje. She currently teaches as a visiting fellow at the Interface Culture department at Linz University.
Happy Tiger
Anja Jelovšek has cultivated the drawing technique as an expressive medium and the relationship between art and technology in her previous works. In Happy Tiger (P74, 2014), she "outsourced" the creative process of applying drawings to a toy, a plastic tiger. She restricted the tiger's otherwise random movements by placing it within a frame, and a number of drawings were produced in the process. If Happy Tiger was an exploration of authorship, her book June (2015) shifts focus to the realm of intimacy, toward the within. Throughout the month of June, the author documented her heartbeat using an electro-cardiograph. She repurposed her body into a drawing apparatus, and her biological being created a drawing in the form of a linear representation.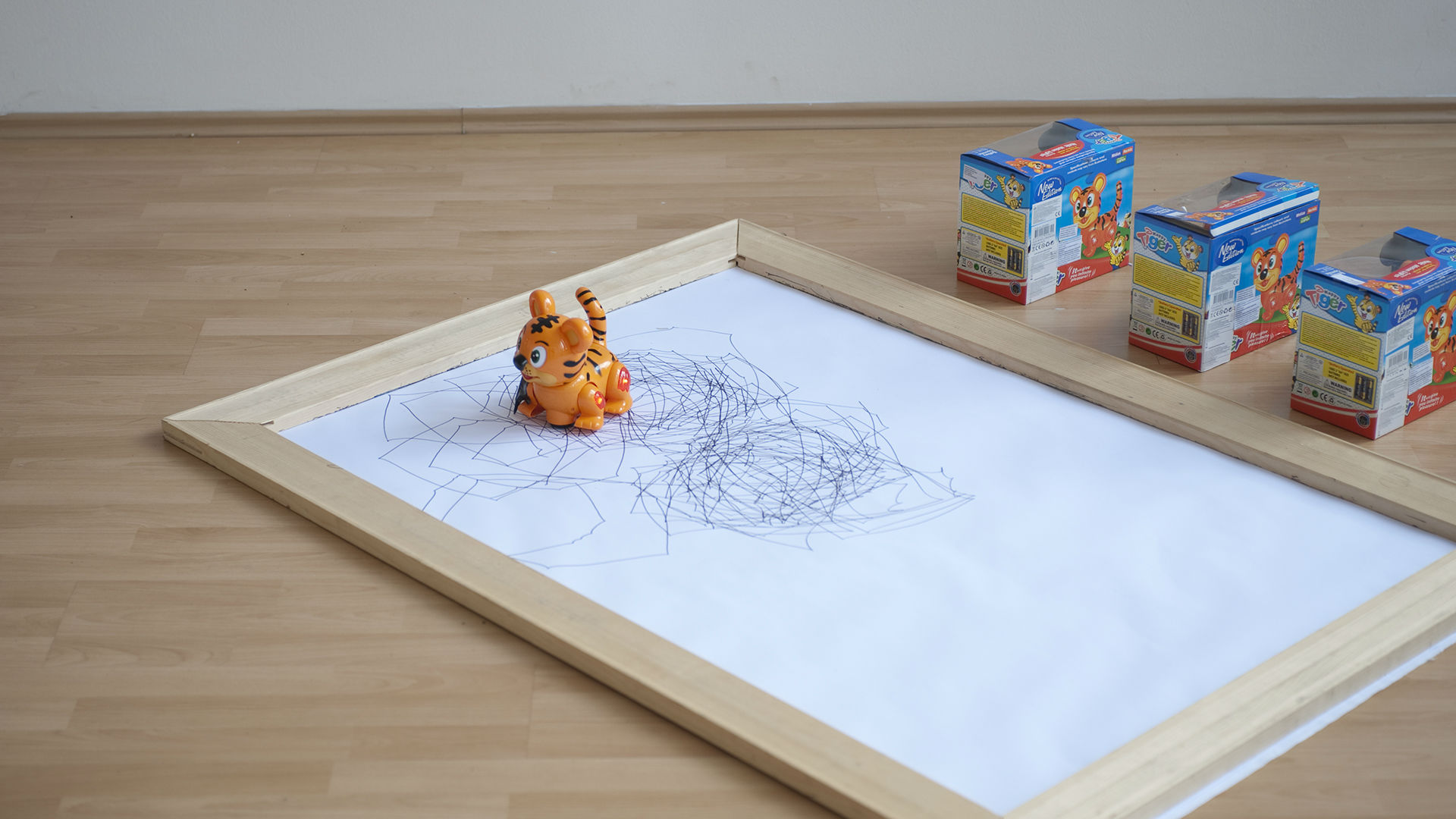 In Anja Jelovšek's works, art production shifts away from active creativity towards a more passive creative existence - her works can be understood as a physical manifestation of a reflection on the correlation between creating and existing, and how the two concepts are mutually intertwined. Namely, art entails relaying information as well as absorbing it - the purpose being once again to relay it further - but here we arrive at the question: is the subject involved in the process really passive, or is it in fact an active recipient and communicator of information.
Anja Jelovšek graduated from painting at the Academy of Fine Arts Ljubljana in 2014. She received the University of Ljubljana's special achievement award for her academic achievements in the academic year 2013/14, a nomination for the OHO Group award - the foremost independent award for young Slovenian visual artists under the age of 40 (2017), and the Ministry of Culture working grant (2018). She was featured in multiple group and solo exhibitions, including in Gallery P74 (2014, 2015), Miklova hiša (2014), Galerija ŠKUC (2016), Jakopičeva galerija (2016), MSU Zagreb (2016), Galerija Gallery (2017), UGM Studio (2017), KIBLA (2018), Dobra Vaga (2018), HOoST (2018) and Simulaker Gallery (2018).
www.anjajelovsek.net
photo: Dejan Habicht, archives of the P74 Center and Gallery
Civila Nervosus
More and more is expected of us these days: by one's employer, by society, by ourselves. There is increasing pressure, increasing demand, and diminishing regard for the human being in the creative process. Humans are turning into machines, meant to create without pause, disregarding their own needs. So which will break down first - man or machine?
Civila Nervosus is a machine, but contrary to our expectations, it only works when we are not observing it and interfering with its work. The apparatus works by itself and switches off as soon as we approach.
As the name itself tells us, it is a nervous, unpredictable thing, which picks out random drawings from its memory pool and prints them at random moments. Its exoskeleton consists of diapositives, which portray productivity: workers, factories, machines... And the machine produces images related to laziness, pleasure, contemplation, playfulness, boredom.
Civila Nervosus is a machine. The more we interrupt its work process, the slower it prints, since it stops multiple times mid-work. It is the answer to working under pressure.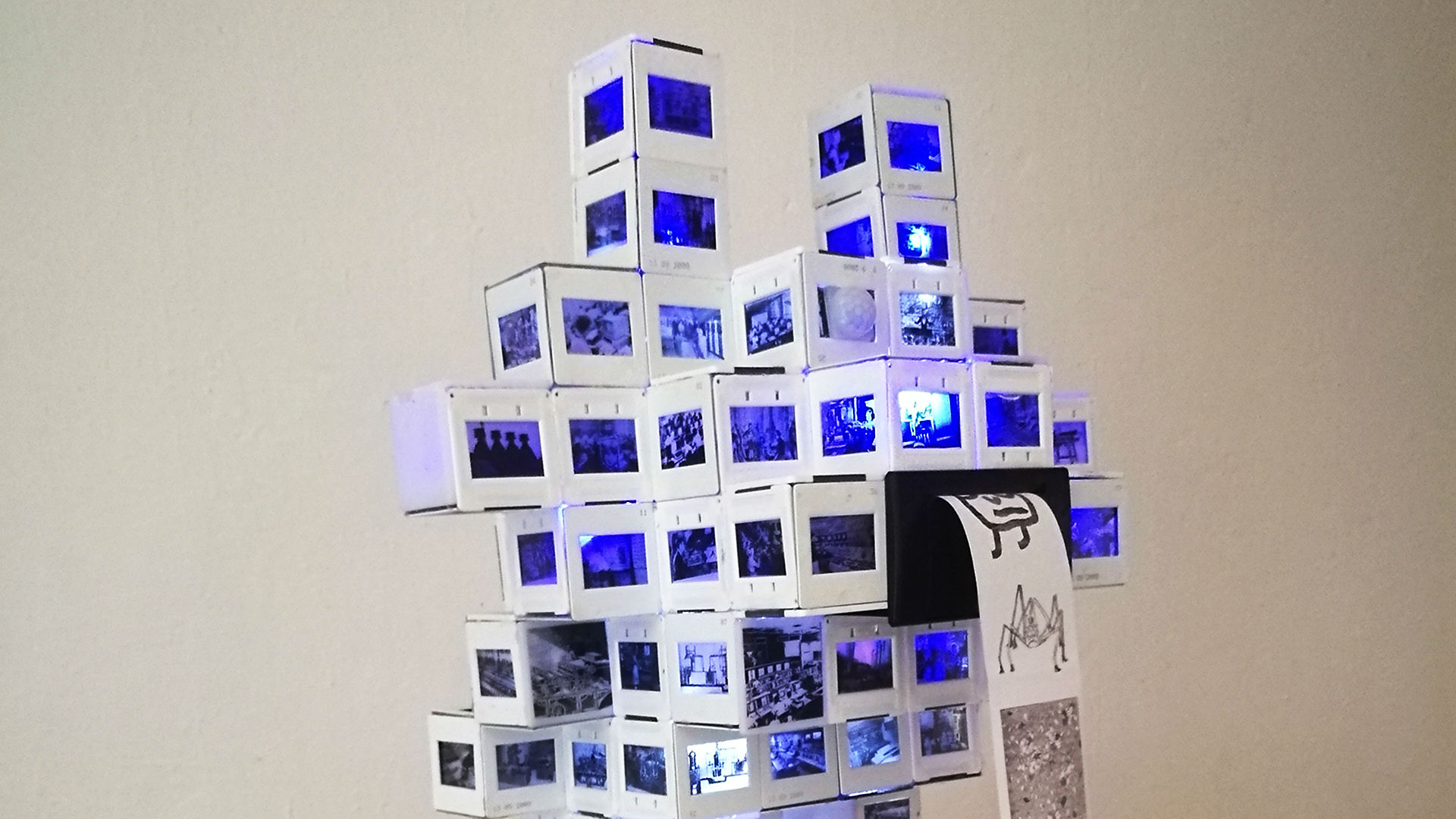 The project was produced in a workshop at the Light Guerilla festival, produced by Forum Ljubljana under the mentorship of Brane Ždral and Luka Frelih.
Neža Jurman graduated at the Ljubljana University of Fine Arts and Design, with a focus on sculpture. In 2010 she received the university Prešeren Award and an academy award in recognition of special artistic achievement. She is interested in various artistic media and techniques, therefore the materials and approaches she applies in her work are constantly changing. Her creative body of work includes sculpture, installations, audio and visual art, drawings, graphics, illustrations and street art. She has exhibited at a number of independent and group exhibitions in Slovenia and abroad.
The Cemetery of Dreams
The Cemetery of Dreams was selected for the 12th Light Festival Svetlobna Guerrilla (Slovenia) in 2018. The artist started by asking people what was their childhood dream. We always had a dream in our childhood. When we grow up to be adults, we tend to forget what we once dreamed about. Each person has their own dream stories. Some are still chasing after them, and some have made them come true, while others have forgotten what even was their dream in the first place. After collecting people's old dreams, they were written on an origami bird made out of local newspapers, and placed inside a jar. To identify the owner of dream, the figure of a child was illustrated as a label. The bottle became a symbolic icon, a cemetery for their old memories. It celebrates the abundance of old memories.
Keiko Miyazaki was born in Ehime, Japan. After she completed BA and MA of Fine Art at Northumbria University in England (2003), she moved to Slovenia. She pursued her studies at the Academy of Fine Arts in Ljubljana, Slovenia (2004), as well as the Academy of Fine Art in Krakow, Poland (2005).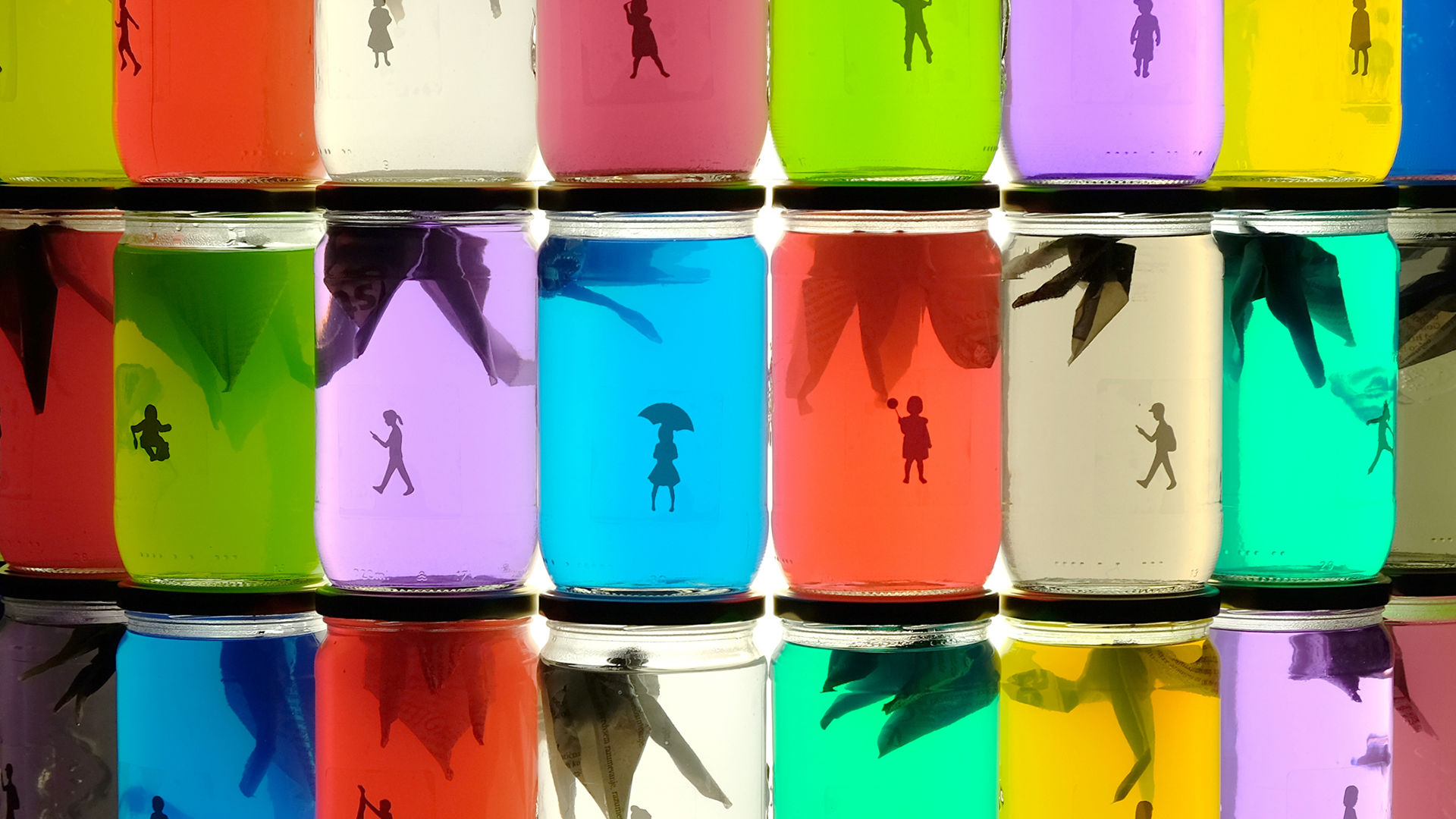 Keiko Miyazaki's work is based on the observation of European social structures and taboos, an important segment of her creative process being communication that involves forging connections and cooperation with individuals from the immediate and wider environment. Originally from Japan, the artist discovers new aspects of communication by connecting and engaging with her surroundings. She expresses herself through a various media such as installations, painting, performance and video art. In her recent works, light and shadow have often appeared in parallel, in order to represent the human duality. She was awarded the Outstanding Award at the Sakaide Art Grand Prix (1999), the Jury Award at the Cosmos Cable TV award (2005), and was also the culture contributor for the city of Shikokuchuou. Since 1998 her work has been exhibited internationally.  Her most recent solo exhibition was Secret Desire at the Center for Contemporary Arts Celje Gallery Račka (2018) , Broken Relationship at the Majšperk Art Factory (2018) and the 12th International Lighting Guerrilla (2018). She lives and works in Slovenia.
www.keikomiyazaki.com
#LightHackSculpture - series
The #LightHackSculpture use everyday, "over-the-counter" electronics, as well as discarded digital gadgets that reflect hyperproduction of cheap and meaningless products, geared toward consumer society.
With the mess of electric cables and cords, a new kind of anti-aesethetic emerges, where we usually associate cables as something we want to hide, but since we cannot, we surround ourselves with them out of necessity.
The latest #LightHackSculpture is a bit of a throwback. I use analogue as well as over-the-counter sensor systems, as my earlier work (2015) with robots and smart sculptures was so demanding, requiring technical know-how, programming, constant updates and software and hardware maintenance, with a technical staff involved, that very few museums and galleries, let alone a single artist, could afford this kind of research without serious investments or grants.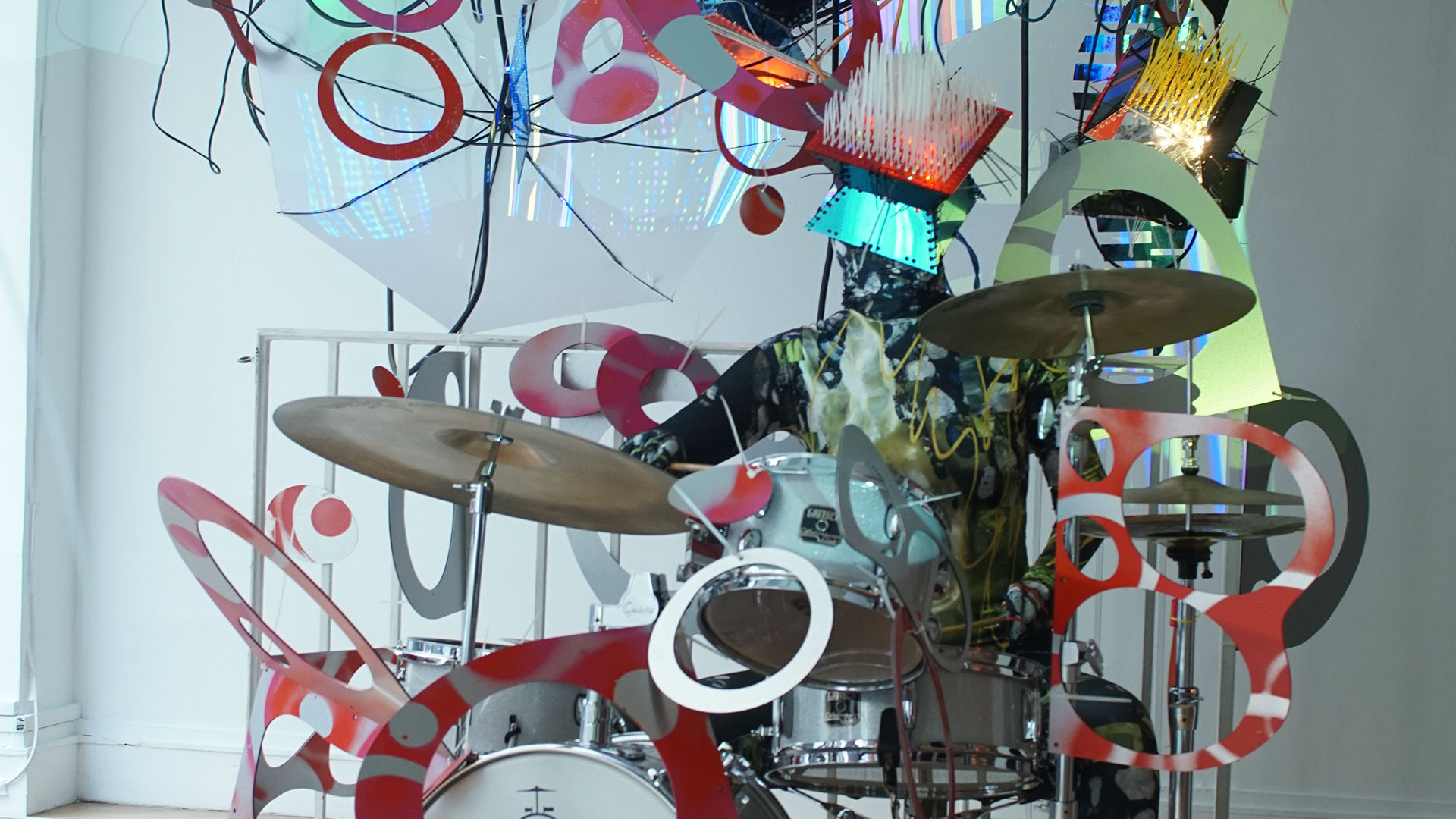 The throwback is also in reference to the interactive aspects, as I worked more than 30 years on envisioning intelligent sensor-based surfaces and art interface design. Now that it is becoming a buzz word, I try to introspect a little with the audience, giving a bit of irony, for example using a Kodak slide projector and a remote to shift images forward, calling it interaction. Or an 80's light table with sculptural cutouts on the glass, projecting on the wall, also calling it interactive. We have had so many great tools over the last 40 years, all being constantly replaced by something new and thrown away, and the #LightHackSculpture are a bit of a wait-a-minute response to these Kodaks and these Vinyl turntables and these Super-8 films that are being thrown out, and I find it fun and quite cool. Are we willing to let go of all the mechanical paraphernalia? Of things that work without the internet, the iCloud, and so on?
These ephemeral installations allows me to continue my research, with color and light, in a kind of "action sculpture" manner, being more spontaneous, working with site specifics, the architecture and the drama of space, light movements, as well as local electrical currents, found objects specific to each location, the hosting institution, their history and the urban environment.
Pia MYrvoLD is a Paris-based artist and futurist specialized in interactive art interfaces that involve the public on a deeper level in the thinking and the creative process. Through technology and multimedia like 3D animation, painting, video, fashion and design, MYrvoLD builds new relationship between the art, the dissemination of ideas and the public. Her art exhibitions and installations spearhead new roles for the future of the museum and the intrinsic role of art in building future societies.Through her 3D worlds and VR installations, MYrvoLD shows us that art and language are virtual concepts rooted in historic procreation, cultural structure and fluid identities.
The fractal instinct to build presents itself in this era of technologies and global connectedness with new media, through perception, imagination, and participation with individual and collective creativity.
'Looporn' Giphoscope, 2018" (Looporn), 2018
A single frame of a porn video is turned into a hypnotic, kaleiodoscopic animation: a 24-frame GIF mounted on a Giphoscope, the world first analog GIF player.
Alessandro Scali (artist & creative researcher) and Marco Calabrese (visual & art maker) are OKKULT Motion Pictures: Art, Education and Entertainment through Animated GIFs, a Tumblr-based project created in Italy in 2012. With the Excerpts project, OKKULT Motion Pictures aims to bring to light the most interesting and unusual out-of-copyright moving images occulted in Internet archives, through a series of animated gifs. A digital curation project for the diffusion of open knowledge.
At the same time, we create our own art GIFs, experimenting with various techniques such as stereoscopic GIFs, cinemagraphs, ASCII GIFs, talking GIFs, etc., in order to show all the potentialities of the GIF as a true work of art, at the same level of a painting or a sculpture.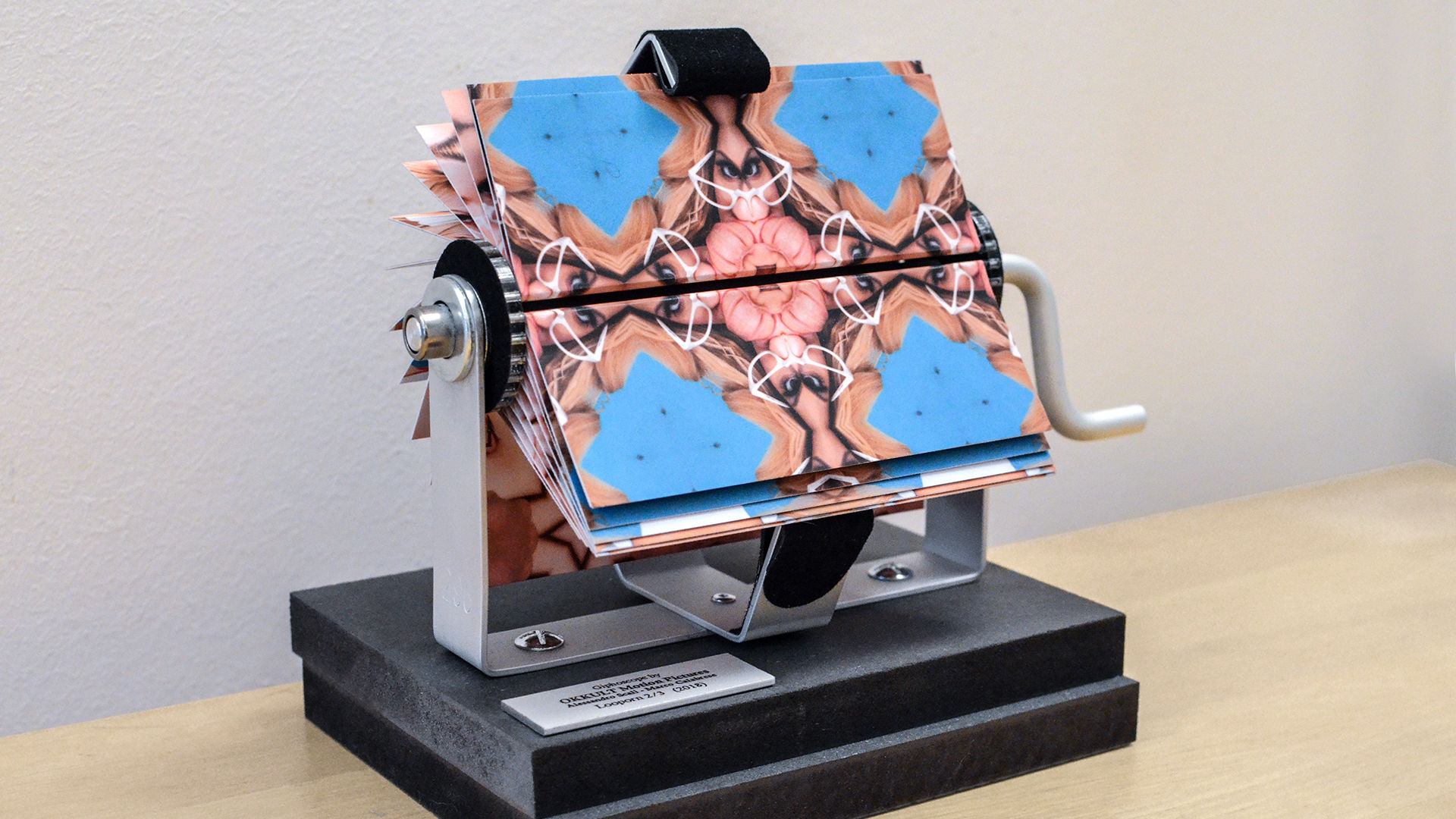 Marco and Alessandro are also the creators of the Giphoscope, the world first analog GIF player. The Giphoscope combines technology from the 19th and 21st centuries and turns GIFs and short videoclips into a breathtaking, hand-cranked work of art. Inspired by the Mutoscope, the Giphoscope follows the same principle as a flipbook. Thanks to the Giphoscope, animated GIF finally becomes a tangible and exclusive artwork.
https://okkult.it/
https://www.giphoscope.com/
Wandering Goricas, Mapping TwinTowns
The instormance* will get your micro-location instantly photo-mapped, published and liked. Afterwards, an open-air workshop process takes you through both Gorica and Nova Gorica, setting you adrift on unplanned journeys through the urban landscape. Leaning on the Debordian method of dérive** and inspired by the situationist DeriveApp***, you immerse yourself in the urban terrain and the interactions that develop along the way. Your wandering along the psycho-geographical pathways and drifting through the encounters is documented on Instagram at #mappingoricas that connects to the #mappingthelocal processes taking place in Budapest and Belgrade.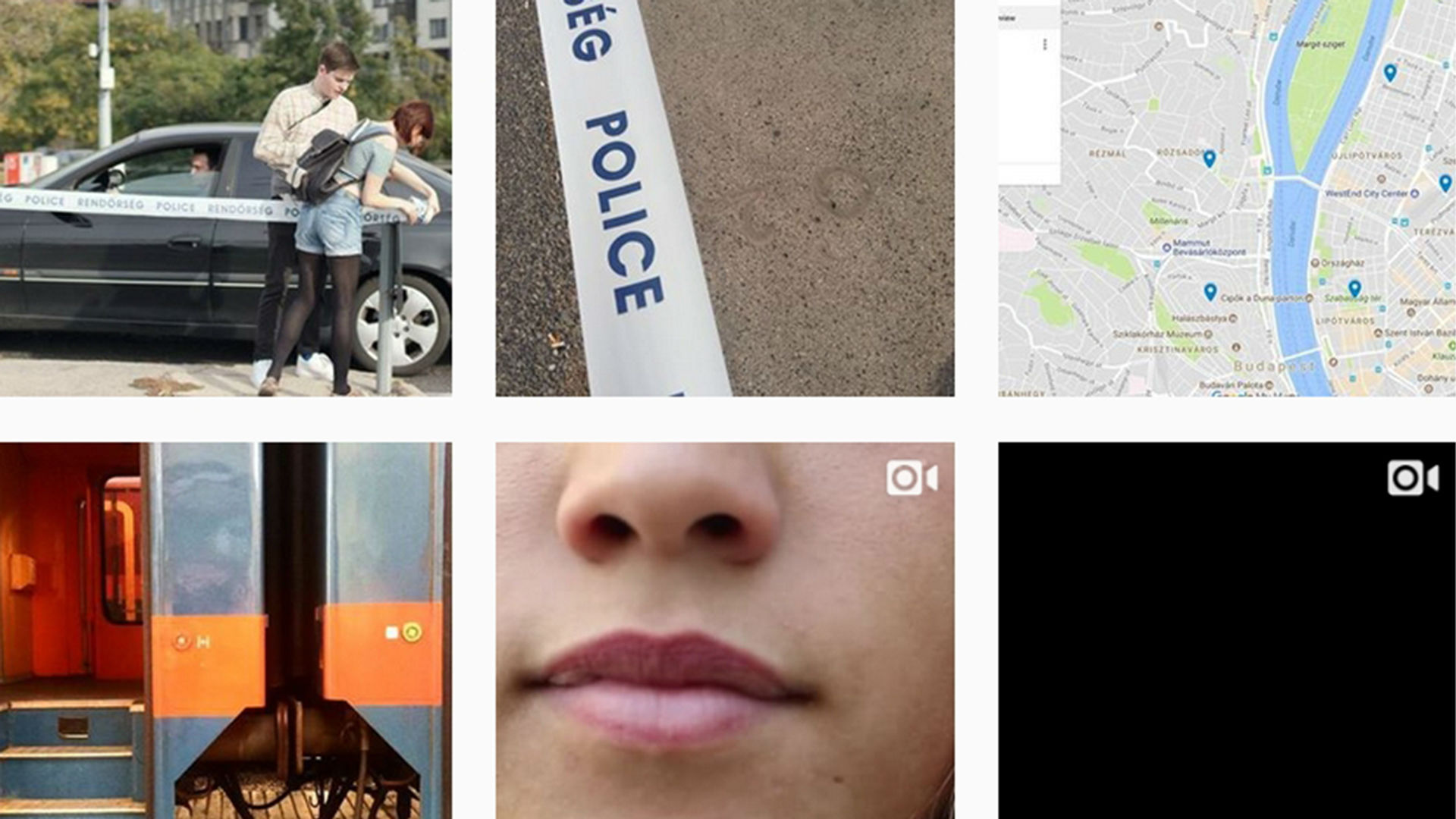 pETER Purg leads the New Media module in the Digital/Media Arts and Practices graduate/postgraduate program at the School of Arts, University of Nova Gorica, where he acts as Associate Professor, international projects coordinator and the ADRIART.CE network lead, as well as researcher, artist and expert in digital culture and media. He publishes articles on art pedagogy, media ecology and interdisciplinary creativity, his (lectures) performances and intermedia artworks span from digital-analog miniatures to public-space interventions, as well as participatory and community art processes.
* stormy informance with Instagram
** Theory of the Derive by Guy Debord (1958) - www.cddc.vt.edu/sionline/si/theory.html
*** DeriveApp - http://deriveapp.com
servus.at Artistic Research Lab, 2017
"Take images. Take lots of images. There is no limit to the level of detail you can add or the places you can go. Don't take tens of images - take hundreds or thousands at a time. The more, the better. Our servers can handle it, your phone can handle it."1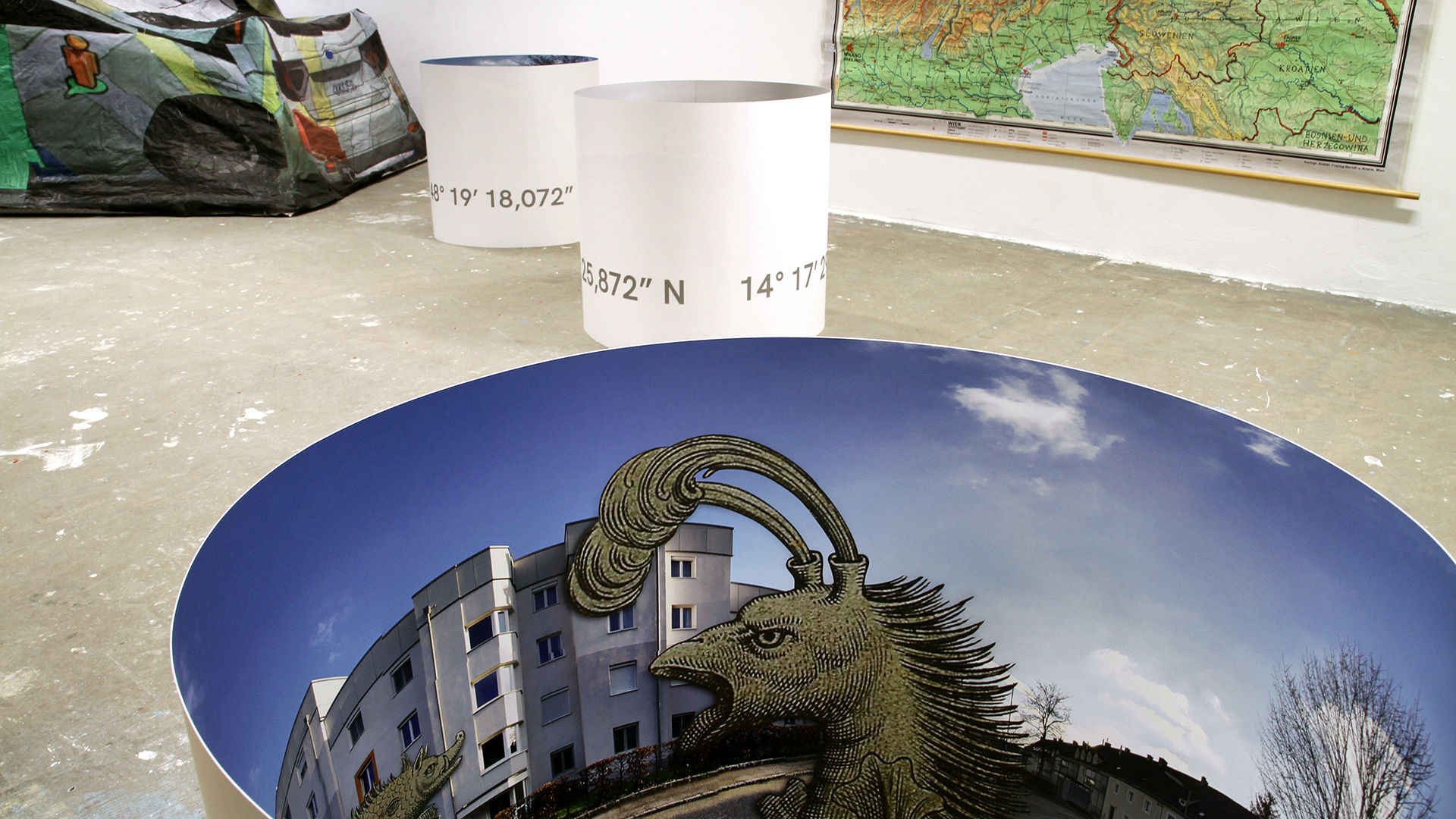 The emergence of the Internet and digital technologies radically changed what cartography used to be, as artist Trevor Paglen well describes, saying that "in our own time, another cartographic renaissance is taking place."2 This renaissance is based on technologies like GPS (Global Positioning System) and satellite scanning, that, combined with electronic theodolites, surveying cars and happy contributing users - and a spark of distributed computer power - create life-generated, three-dimensional images of the whole Earth that can be easily accessed by almost anyone from anywhere.
It appears as though some large corporations working with technology and internet services finally realised that a "Map of the Empire whose size was that of the Empire"3 did not imply anymore - as mainteined by Borges - the automatic destruction of the Empire itself.4 These companies, in fact, create constantly-updated, in real scale, individually-personalized, "interfaced" maps5, which simultaneously obscure the reality through its representation and empower the hidden cartographers, fulfilling with extreme accuracy any need of the dis-empowered user.
Recalling t he ideas of the philosopher of map history J. B. Harley6, a map cannot be a neutral medium: due to its very own nature, it always contains "silences", "distortions" and technical mistakes, which, over time, lead to the generation of myths and legends. As opposed to the famous Hunt-Lenox Globe - where expressions like "HIC SVNT DRACONES", or illustrated sea monsters clearly marked undiscovered and dangerous areas. Today digital cartographic services hide their imperfections "behind a mask of a seemingly neutral science"7, while at the same time they try to motivate users to collaborate in the maintenance of The Map and, therefore, the Empire.
Over the course of 2017, the participants of servus.at artistic research lab playfully departed from maps and classic cartography to explore and discuss the landscape of currently available cartographic tools, services, and applications. Focusing on the narratives these tools could generate, Davide Bevilacqua, Veronika Krenn, Hanna Priemetzhofer, Franziska Thurner and Us(c)hi Reiter roamed physically and virtually through the city, discovering the beauty of the imperfections in its representation.
Their explorations are based on doubt about the current paradigm behind scientific mapping. Can this system work only through a compulsive generation, accumulation and analysis of data? In this almost over-mapped landscape, is there still something that can be discovered? How can one generate a novel perspective in a familiar, local territory? Or how can one go beyond the personal "filter bubble" and find new places worth visiting? What role could a playful approach have in this, when it comes to cartography and mapping?
They reflected on the landscape, looking for the presence of technological infrastructure, to visualise how virtual and physical spaces are connected. Applying situationist methods to find unusual places, they tried to embed stories and interventions in these, aiming at overcoming the outdated conception of separated "online" and "off-line" life, behaviour and landscapes.
1 Mapillary Manifesto, https://www.mapillary.com/manifesto, last accessed 6. 12. 2017.
2 Trevor Paglen, "Experimental Geography: from cultural production to the production of space", in Nato Thompson (ed), Experimental Geography – Radical Approaches to Landscape, Cartography, and Urbanism, Brooklin, NY, Melville House, 2009, p. 28.
3 Jorge Luis Borges, "On Exactitude in Science", v A Universal History of Infamy, 1975.
4 Umberto Eco, "On the Impossibility of Drawing a Map of the Empire on a Scale of 1 to 1" in How to Travel with a Salmon & Other Essays, Houghton Mifflin Harcourt, 1995, pp. 95–106.
5 Peter Weibel, "Landkarten: Konstruktionen oder Wirklichkeit?" in Christian Reder (Hg.): Kartographisches Denken, SpringerWienNewYork, 2012, p. 53–55.
6 J. B. Harley, The New Nature of Maps. Essays in the History of Cartography, Johns Hopkins University Press, 2002.
7 J. B. Harley, The New Nature of Maps, p. 158.
Veronika Krenn — artist, designer, and assistant at University of Art and Design Linz. Veronika studied Interface Cultures at the University of Art and Industrial Design in Linz. Her works are in the field of new media, interactive art and Eat Art, with a focus on the manipulation of familiar, everyday objects. She investigates traditional arts and crafts as well as food as a medium to develop unconventional communication strategies that act as carriers for socially relevant problems through daily habits.
www.vkrenn.at
Hanna Priemetzhofer in Franziska Thurner — since 2005, the two Austrian artists working together as "System Jaquelinde" have been following their passion of combining analogue and digital techniques. In their "Laboratory for visual things" they focus on autobiographical and socio-political topics. The coexistence of conception and coincidence forms the base of their artistic work.
www.system-jaquelinde.com
Us(c)hi Reiter — artist, curator & project developer. From 2005 till 2017 Reiter run the non-profit cultural backbone organisation servus.at/Kunst & Kultur im Netz. She continues to research Free/Libre/Open Source Software in the frame of cultural production and art as well as work on conceptual and performative setups. She is one of the main founders of Art Meets Radical Openness (AMRO), festival dedicated to Art, Hacktivism and Open Culture.
www.firstfloor.org/ur
Davide Bevilacqua — is an artist and curator working in the blurry area between media and contemporary art. His interest lies in the rethoric of technological development and the understanding of the art exhibition as an "interface", a processual space for exchange. He is part of the artist collective qujOchÖ and since 2017 works as program developer for servus.at.
www.davidebevilacqua.com
servus.at
As a net culture initiative operating its own network infrastructure in Linz, Austria, servus.at deals with central issues of the information society. Servus.at offers virtual and physical access possibilities for art and cultural producers. A main goal of the association is to implement ideas of a "free society" in the daily practice of art and cultural production.
www.servus.at
Art Meets Radical Openness
is a community festival, an open lab, and a meeting point for artists, developers, hacktivists, and idealists involved with the culture of sharing and communal production. They are the catalysts which spark new discourses and open up new lines of thinking. Free Open Source Software, open tools in general and the use of free licenses are the precondition and basis for the digital practice of a community like this, which impels social transformation. This tangible transformation goes beyond a digital practice and also changes our real life.
www.radical-openness.org
Predstavljena dela:
Derive Updated. Postcards. A series of 8 instruction-based postcards playing with the ideas of psychogeography and (dis)orientation. Each postcard invites the user into performing actions that overcome the usual behaviours throughout physical and virtual territories.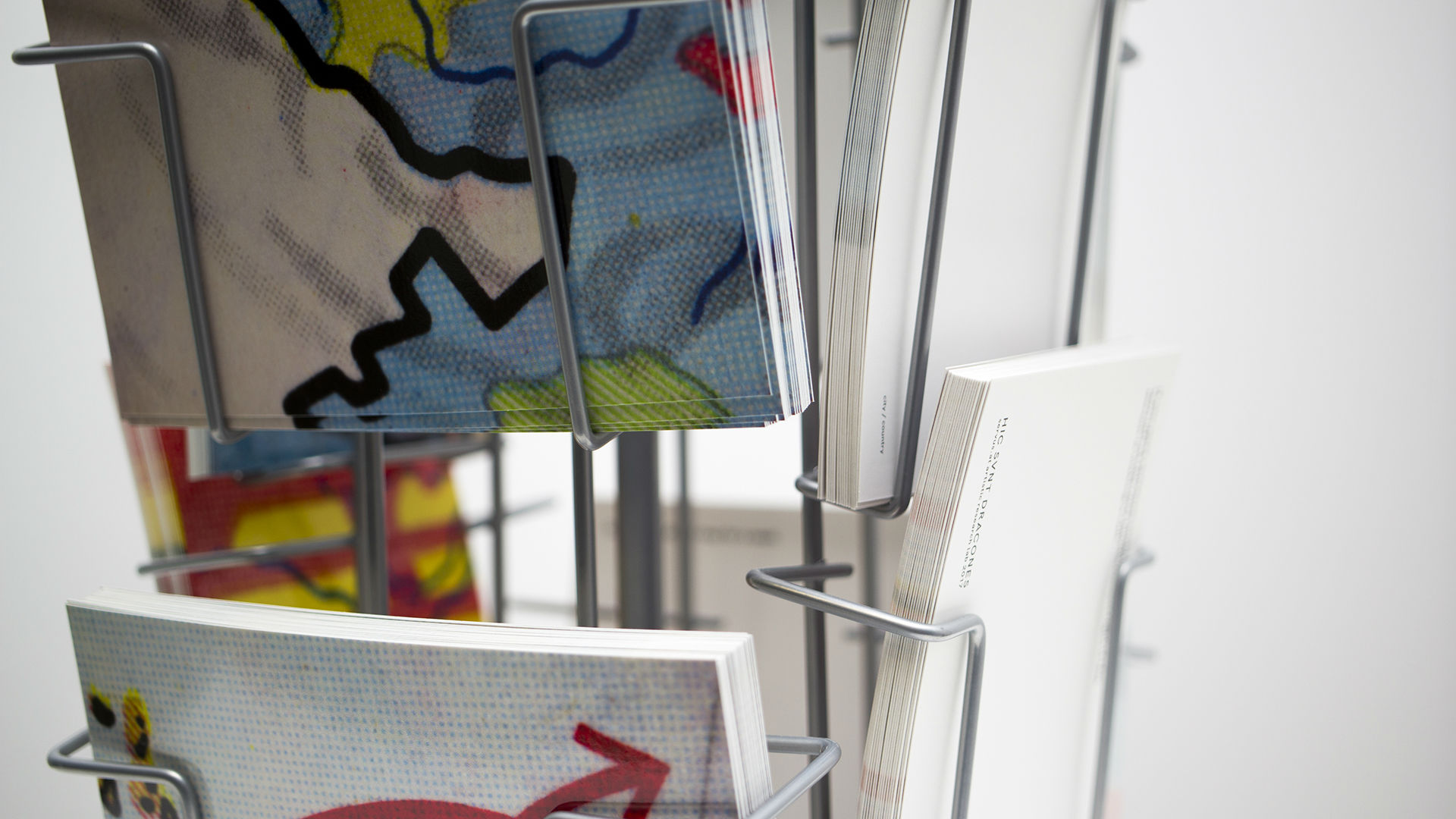 Glitchcar. Object, Photos, Google Street View Spheres. Transforming a digital glitch into an analogue object, creating feedback by putting it back to its digital origin.
(L)eavesdrop. FM transmitter, FM receivers, custom-made antennas. Camouflaged antennas are built to conceal the communication infrastructure in natural structures, which expose more than what they conceal. (L)eavesdrop are custom-made radio communication antennas built to imitate the most popular LTE antenna camouflages. Due to inefficient design, noise interferences are generated and forwarded to the next antenna.
Dragon. Digital video. We've seen dragons fly over the city! They usually come and go as they please, always leaving changes to the city. Telling a story by twisting the context, playing with glitches.
Rollkartei. Rolodex, printed paper. A scroll-display of a browser-based derivative. Starting from a specific website, each click is a new step of an unconscious virtual journey.
Street Poems. A4-Sheet, typewriter, GPS-path. Walking a path, writing a path. A Street Poetry Walk is an urban dérive focused on words and letters. A method of mapping through reading and writing.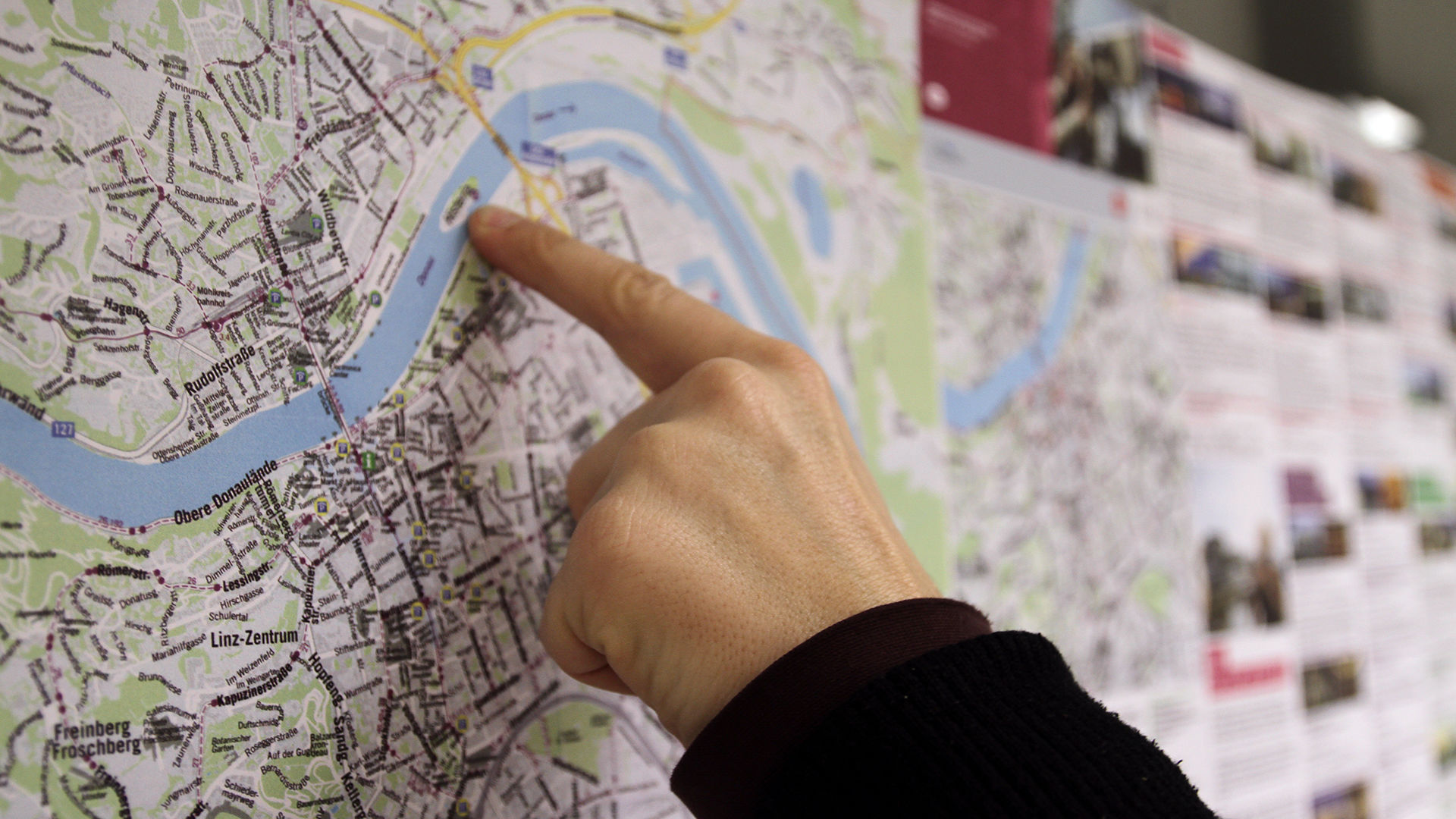 whois.com/pillwein. Wall map, threads, markers, print. Analogue visualisation of all the digital references in the Pillweinstraße Linz, 20. November 2017, 03:53:33 pm-04:31:11 pm.
Print, Google Street View Spheres Manipulation. In the financial world, high-risk speculations are informally named "T.B.D." (there be dragons). Leaked documents from the Panama Papers contain addresses in Linz, now marked with dragons.
2.Walk and CANS
in-situ new media performance
2.WALK is is designed as a sound walk, which the spectator takes on a pre-delineated path and follows it by means of a mobile app and headphones. With the help of sound images, imprinted into the location of the delineated path, she or he traverses between fictive and real situations. The performance intertwines narration and sound with the space, with the path. Walk, as a political act, a potential form of rebellion, all the more when time and space are appropriated, for the purpose of walking, by a woman. The woman who has a socially regulated, and therefore self-determined quantity of time for her walk. To walk, to perambulate, to roam, to march… to move. The sound image was made at the edges of the Ljubljanica River, taped by binaural and studio microphones. The performance has been adapted to the Nova Gorica location for the purposes of the Pixelpoint festival.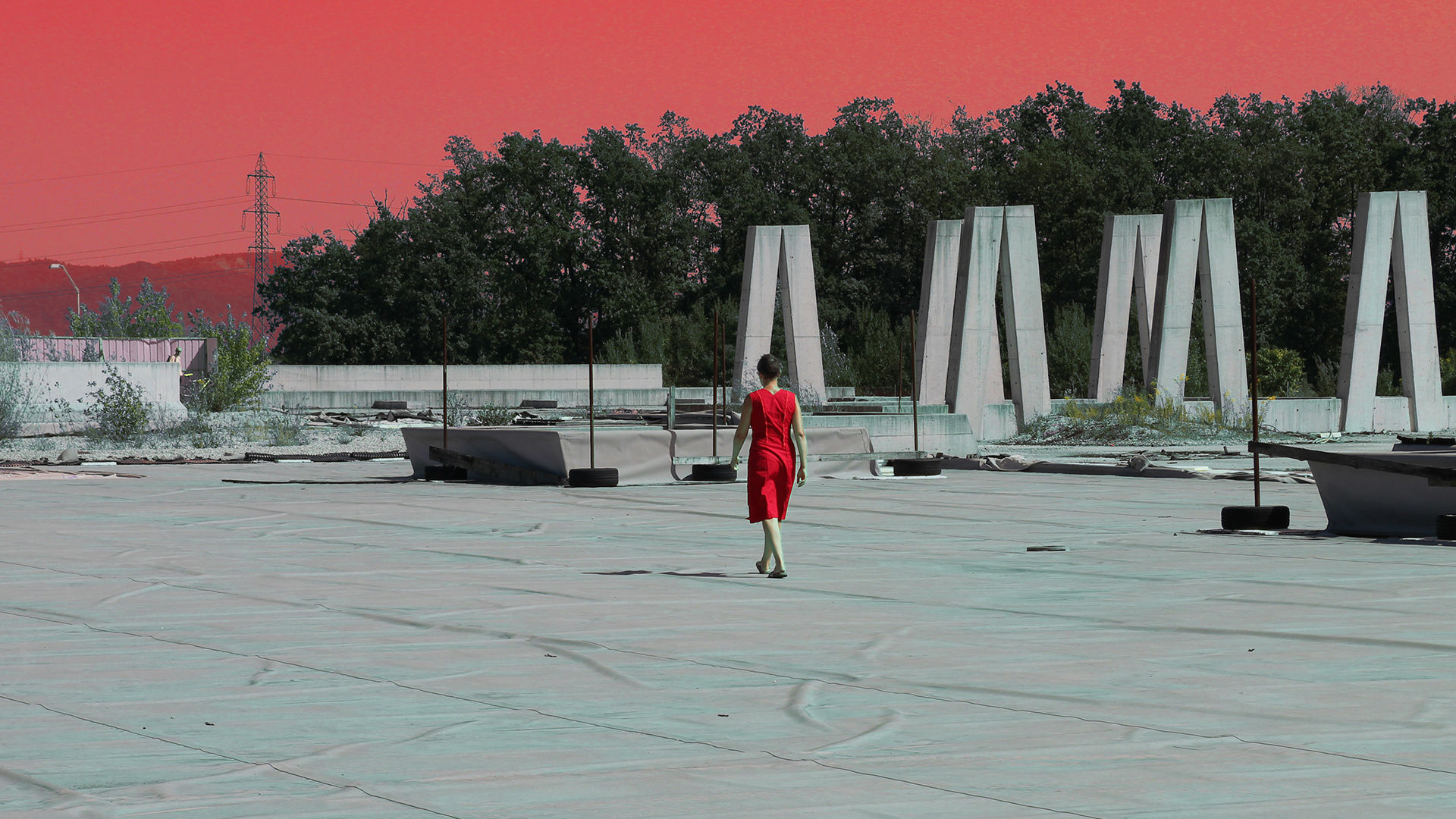 CANS are multisensory headphones, which the authors developed based on the requirements and the development of their environmental, walking performances. The ambition of these headphones is to allow one to listen to real ambient sounds, mixed with pre-recorded sounds.
This ambitious tool was developed by the the Slovenian NGO over a number of years, with contributions of experts from various fields. The CANS headphones are multi-functional, with binaural microphones, a FM receiver, MP3 player, and an EMS detector. The sensors of these multi-functional headphones are packed into a unique designer product, which combines manual workmanship and 3D printing technology.
Irena Pivka, artist and producer, and Brane Zorman, artist, composer, intermedia curator, work independently and in tandem. In their collaborative works using transmission and sensory tools and walking, the focus of their creative development is on researching audio walking performances (Hodi mesto, FFF, Walking the Perihelion/Aphelion), by which seek to re-conceptualize space, ecology, and reflect the social reality through use of transmission and sensory devices, through walking and use of sound images.
CONA http://www.cona.si/
Irena Pivka http://www.irenapivka.si/
Brane Zorman http://www.branezorman.si/
Blažen DJ (Cosmic Sex)
Co-founder of the Cosmic Sex collective and serial, an experimental producer, co-author of the Party Line radio show, radio technician and the flag-bearer of breakneck dance beats.
Jaša Bužinel (Cosmic Sex)
Co-founder of the Cosmic Sex collective and serial, music journalist and co-author of the Party Line radio show on the Ljubljana student radio station Radio Študent, and an ambassador of cosmic derivatives of techno, house and electro music.
Cirkulacija 2
Cirkulacija 2, a society for interdisciplinarity, indie production and circulation of contemporary art, is an artist collective based in Ljubljana, which makes equal use of social and media technologies to set up situations, culminating in a unique and unrepeatable live art experience. The founding members of Cirkulacija 2 are Stefan Doepner and Borut Savski.
Stefan Doepner
Stefan Doepner is an intermedia artist, who builds mechanical creations - automatons/robots - experimenting with various modern technologies. He is known for his collaboration with Stelarcom and a series of international projects. He has lived and worked in Slovenia since 2004.
Borut Savski
Is an intermedia artist and experimental music producer, who has been working in the interdisciplinary fringe domains of art since 1999. He is also an electronics engineer and programmer, who is fascinated by various forms of unusual collaborations.
Janez Dovč
Accordion player, composer, multi-instrumentalist and Bachelor of Physics, Janez Dovč fully dedicated himself to music in 2004, when he joined one of Slovenia's most reputable musical projects, Terrafolk. As a musician and producer, he works with numerous Slovenian and foreign ethno, classic pop, and jazz solo artists, orchestras and producers of various studio, film and theater projects.
Luca Giuliani
Director of the Photography Research and Archiving Center (CRAF) of Spilimbergo, is a cinema historian and archives expert. His research area is rapport between technology and artistic expression, a subject on which he has published numerous essays for several publishing houses.
RSN (Knauf)
Ljubljana-based DJ and producer (Enesar) of Macedonian origin, a resident of the Temnica serial at Ljubljana's K4 club, member of the newly-formed Knauf collective, and an up-and-comer on the Slovenian techno music scene.
Everything, David OReilly (IE), 10'41''
Ghost City, Hugo Arcier (FR), 1'32''
Geophone, Georgios Cherouvim (GR), 5'34''
Ugly, Nikita Diakur (RU/DE), 11'54''
Winter Wonderland, Daniel Riley, 2'10''
Nočna ptica, Špela Čadež (SI/HR), 8'50''
M.A.M.O.N., Aparato / Wecanfxit (UY), 5'55''
Life with Herman H. Rott, Chintis Lundgren (EE), 11'07''
Garden Party, Théophile Dufresne, Florian Babikian, Gabriel Grapperon, Lucas Navarro, Vincent Bayoux, Victor Caire (FR), 7'21''
HYPER-REALITY, Keiichi Matsuda (UK/JP), 6'15''
Branded Dreams, Studio Smack (NL), 2'13''
×
The festival was made possible by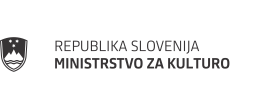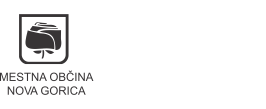 Partners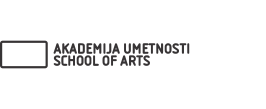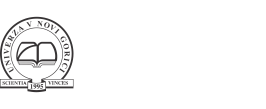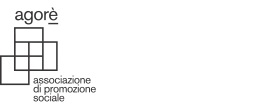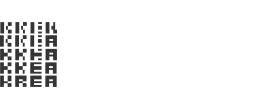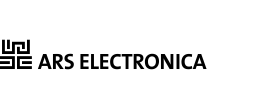 Sponsors