IZIS Festival
IZIS is an annual event and exhibition that showcases innovative, internationally recognised audio-visual and new media art.
It traces its origins to 2013, when a group of artists, cultural producers, and poets who work in the Istria region formed an initiative. Since then, it has spread to movie theatres, galleries, public spaces, and industrial buildings. In its quest to involve intermedia artists into the programmes of local venues, it has successfully navigated hesitation and rebellion, institutionalisation, and guerrilla manoeuvres.
Named after Isis, the goddess mother, the goddess of women and childbirth, IZIS endeavours to present contemporary artistic practices. And it strives to overcome the centralisation of the cultural and artistic space in Slovenia by opening itself to audiences in the periphery, i.e. in Istria, where it has found a home with the help or the individuals and institutions that drive it forward. Or to paraphrase a poem by Miklavž Komelj, who reinterpreted the "Mysteries of Isis" – to preclude the disjointed centre and periphery remaining as the natural state of things: "Isis has found all / the parts. / The originally existing / is beyond wholeness. / Proclus calls for consecration / into all mysteries / How disjointing in reverse / evokes parts of the whole / that was disjointed". (Miklavž Komelj, The Night is More Abstract than n, p. 42, Hyperion, 2014). And not just that: it is also to preclude the illusion of a whole that we must defend, and, in the name thereof, ostracise.
Through the lens of extraordinary works of art, IZIS explores the impact of technology on culture, society, and nature. At the same time, it broadens horizons and brings together artists, thinkers, and inquisitive crowds through a prism of experiences and complex questions concerning the impact of robotics, hybrid materials, and kinetic sculptures. Up until 2018 the festival was held around Izola. It was staged at the Monfort salt warehouse in Portorož in 2019 and at the Libertas salt warehouse in Koper in 2020.
Marko Vivoda, Karlo Hmeljak, Luka Frelih
REAR – Reality in Arbitrariness
Intermedia installation: 5'
Music: Matej Bonin
Production: Borut Jerman – KID PiNA
Supported by: Ministry of Culture of the Republic of Slovenia, Speculum Artium, Ljudmila
The intermedia installation REAR – Reality in Arbitrariness harmoniously overlaps three different media – language, image, and sound – in its montage, whereby each medium is split into its constituent parts or elements, which then form a new set at another level. In this new set, the elements begin to take on a telling expression that shows that the construction of reality and its transmission through any media into the space of perception is arbitrary. Simply put: using an artistic intervention to highlight the unwholeness of such a construction entails the creation of opportunities for new/different constructions of reality, and underlines that a work of art is always the work of an artist, a human creation that creates/alters/destroys meanings through media (language, image, sound).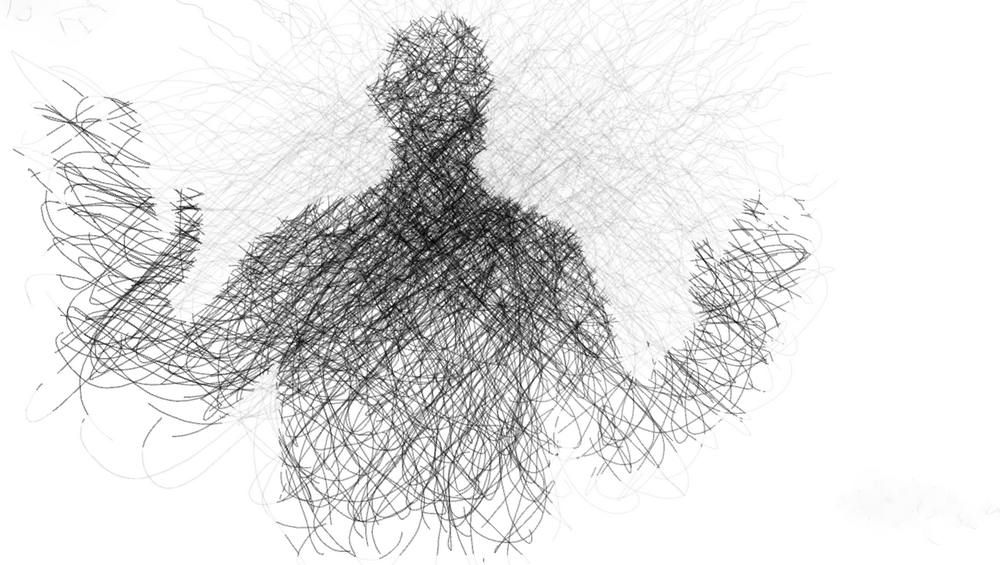 Brad Downey
Sky Clock / Be Here Now, 2020
Art and science often cross paths and the results do not disappoint. The American artist Brad Downey, best known to the general public as the author of a wooden sculpture of the American First Lady Melania Trump, conceived the idea of putting space on a grain of sand. "I wanted to carve on the smallest unit still suitable for processing," Downey explains.
He and Marko Vivoda, from the Pina Association, turned to the Centre of Excellence on Nanoscience and Nanotechnology, which has just the device for such an artwork. According to Bojan Ambrožič from the Nanocentre, the tiny drawing was carved on a grain of sand with a focused ion beam, a special type of electron microscope that can be used for high-magnification analytics and imaging, as well as for the very precise carving of patterns. In science and in industry this makes it possible to research the composition and appearance of the interior of samples, but the technique can also be used to make extremely small drawings. "Small means that we can make a drawing on the surface of a human hair without any problem," Ambrožič says, adding that the smallest image could be as small as one micrometre across.
The grain of sand brought to Slovenia from Santa Barbara was in fact slightly bigger. They carved an image found on Sumerian stone tablets onto it, an image that some interpretations suggest depicts the solar system with planets and moons; one of the planets might be the mysterious planet X. Although the Sumerians possessed extraordinary knowledge for their time, it is not likely that they knew all the planets and the pattern probably has a completely different meaning.
But Downey pursued the idea of imaging space on a tiny grain that he will return to Earth. He says he initially wanted to drop the grain into a desert dune. This would be a symbolic reference to archaeology, given that the traces of some ancient civilisations have waited for eons to be discovered under sand. But then his colleagues proposed that he drop the grain into a crater created by a major asteroid impact. He currently has two candidates, the giant Chicxulub crater in Mexico, which is underwater but famous for being the site of the asteroid impact that triggered the demise of the dinosaurs, and an Arizona meteor crater. Alas, this part of the project will have to wait until the end of all travel restrictions.
The project was carried out in the framework of the Centre of Excellence on Nanoscience and Nanotechnology and the artist's residence at RUK, a network of research centres at the intersection of art, science, and technology.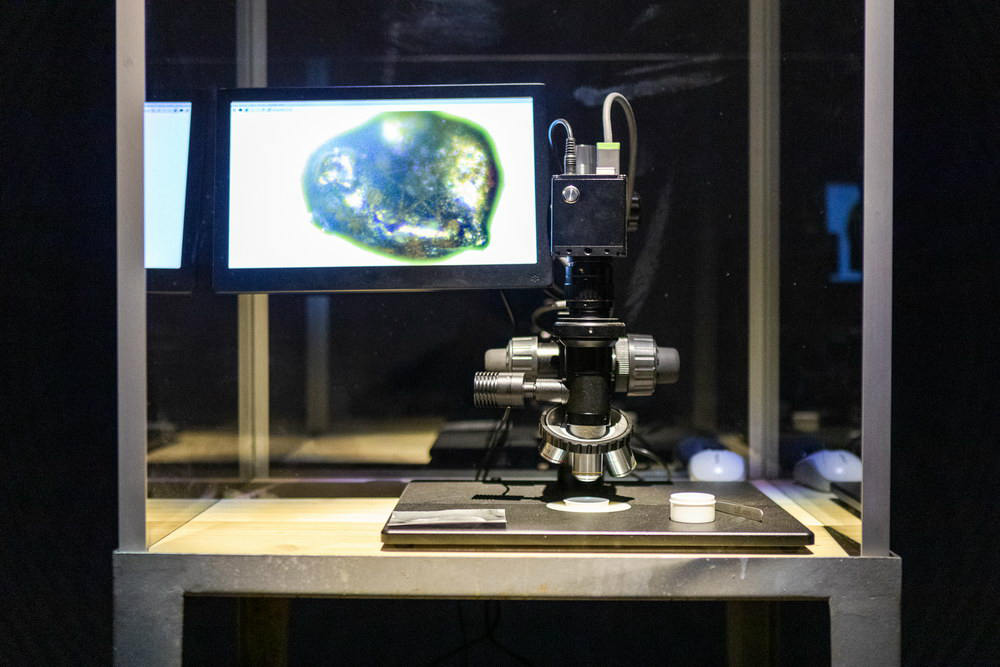 Brad Downey
Rock Bottom, 2020
Intermedia installation
A story of friendship and Slovenian stone. Brad's friend Jimmie Durham wrote to him and proposed what should be inscribed on a stone. This is the text:
"This rock is named limestone. It is a sedimentary rock. It was carried from the caves in Lipica and weighs 731 kilos. I bought it from a sculptor named Miha Pečar in Portorož and it was sent on a truck driven by Gregor Basiaco to Izola. In Izola I hired a craftsman named Rok Pahor to help me inscribe it. Then, I rented a boat named Sea Wolf to throw it here, into the Adriatic Sea." And the bottom part of the stone simply says: "Rock Bottom".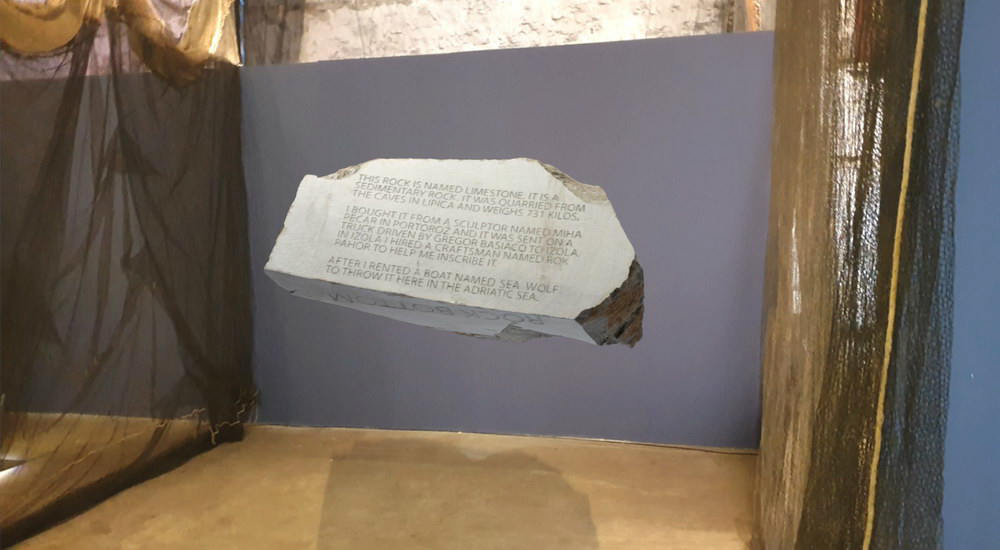 KIBLIX
KIBLIX is an open code festival advocating both open-source computing and the general availability of information and communication technologies. The primary impetuous behind its origins was the dual nature of open code art, which connects art with science and technology. In doing so, it thematises two different aspects, namely the impact of science and technology on the social life of the individual, and the exploratory dive into the secrets of science, which determine our future. Both try to offer solutions so that we may overcome the powerlessness of the individual in modern society.
KIBLIX speaks to a broad range of target audiences: primary schools, secondary schools and university students, researchers, the cultural sector, artists, computer experts and buffs, pensioners, and the active population.
The international festival of computer art was conceived in Maribor in 1995 and KIBLA followed in 1996. They were, and still are, centres of activity that have contributed to raising awareness of interdisciplinary approaches over the past two decades. The selection of artists featured at KIBLIX is an indication of where the European and global power centres of interdisciplinarity lie, and a testimony to Slovenia's scientific-cultural production being in lockstep with that of Europe. Statistical calculations show that, on a per capita basis, Slovenia is at the cutting edge in Europe in terms of interdisciplinarity. There is an evolving attitude to interdisciplinarity in Slovenian society at large, in particular in the ranks of university professors, researchers, and students – the educational establishment, scientists, and IT experts – as well as segments of art that are interested in understanding the present and the development of the future.
Valerie Wolf Gang
Love Machine, 2020
Technical realization: Žiga Pavlovič
Production: KIBLA & UV Arthouse
Co-production: RUK
Supported by FabLab Maribor & Ljubljana Municipality
Although technological progress is accelerating, it is still limited by the intelligence of the human brain, which, according to Paul R. Ehrlich, has not changed significantly in millennia. If computers and other technologies become more powerful, it will be possible to build a machine that is significantly more intelligent than people. The global spread of the deadly virus has led to more intense technological connections, which has saved many lives. Technological growth has never been so rapid before. Although technological solutions allow us to go about our daily lives, attend school, and conduct business, we are yet to find the best solution, one which would satisfy all basic human needs. One such need is simple human touch. The multi-year interdisciplinary project Love Machine delves into this topic and, by means of modern new media technologies, it seeks a physical reaction to the feeling of love.
This investigative and creative process at the intersection of science and art deploys different aspects of virtual, augmented, and mixed reality, artificial intelligence, and other emerging media technologies. The artist is interested in understanding what happens when we fall in love, during the interaction, as people develop feelings of love, when one of the elements is missing in a relationship: in this case, physical contact. When we fall in love, a variety of processes are triggered in our brains and they directly affect our physical processes: the feeling of anxiety in the chest, butterflies in the stomach, fever, perspiration, and elevated blood pressure. Wolf Gang wants to explore the connections between emotions and the physical reactions to emotions, focusing on the interactive technology of an augmented reality that allows every user to experience a physiological reaction to the feelings of want and love.
The aim of the project is to explore the intersection of science and art, and to combine both areas in a common goal: to create a Love Machine that will help us transition to the new decade, to a post-Covid-19 world (to love and touch in a time of social distancing and to reconstruct modern society).
Valerie Wolf Gang works as a multimedia artist, film director, and transdisciplinary arts researcher, using different technologies and approaches to produce installations, new media works, and films. She researches the relationship between man and technology and collaborates with various scientists and art collectives. Her artworks have been exhibited at numerous international galleries and she has received various international grants and awards. She is the founder of UV Arthouse, which produces experimental films and multimedia installations, and researches the field of emerging technology and contemporary art practices. Her films have been featured at international festivals. She is a doctoral candidate at the Research Centre of the Slovenian Academy of Sciences and Arts in Ljubljana, an associate at the Institute for Fine Arts Vienna, and a guest professor at the University Of Nova Gorica School Of Arts and the University of Primorska. She collaborates with many other cultural and educational institutions.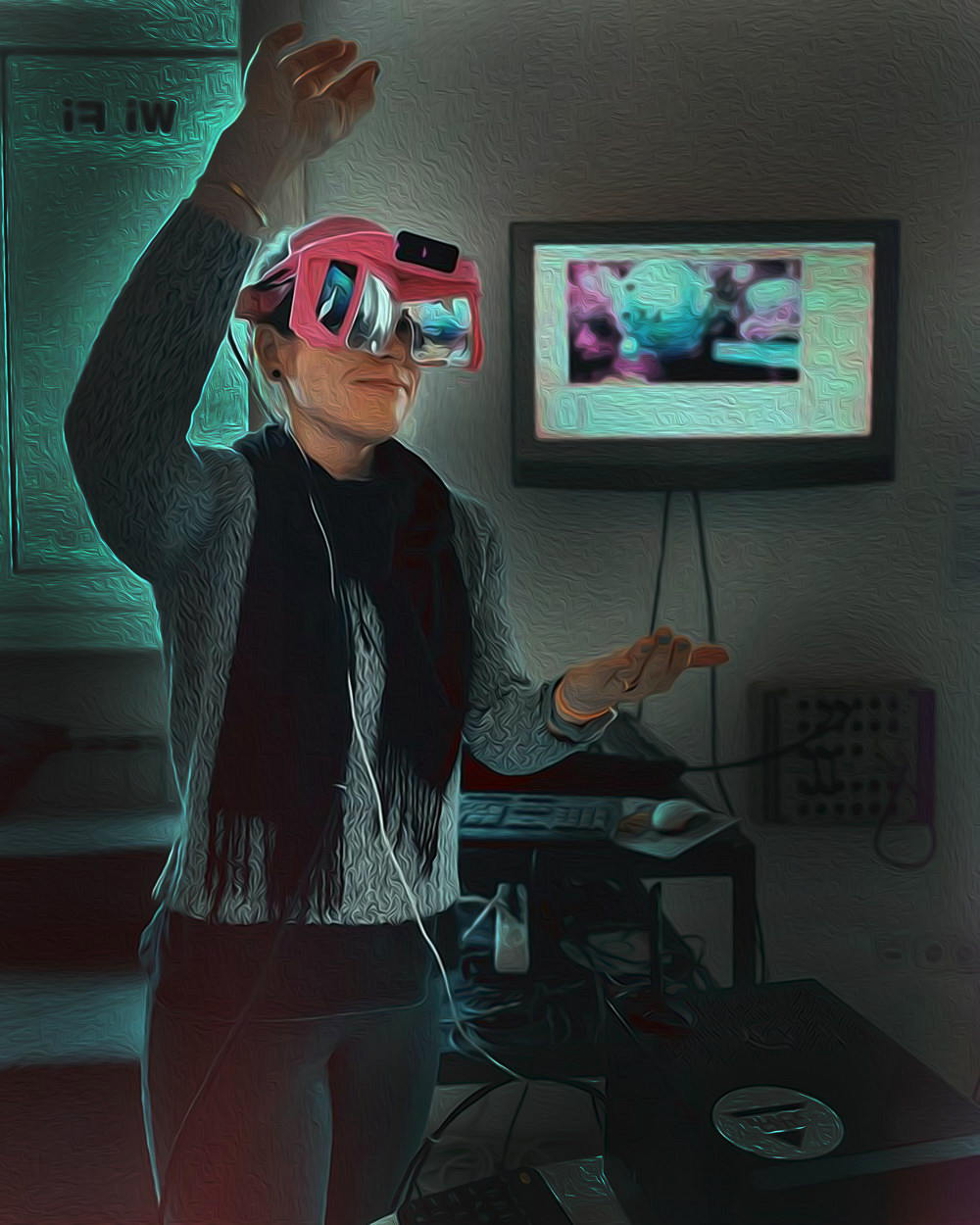 MFRU
The International Festival of Computer Arts, known by its acronym MFRU, did pioneering work in Slovenia and the broader region during its early years as regards presenting the theory and artistic practice of computer arts and new media. It is thus one of the core institutions of computer, electronic, new media, inter(trans)media, and interdisciplinary arts in the region, concerned with both the presentation and development of this form of art and theory thereof.
The first MFRU took place in 1995 and since then it has featured dozens of local and foreign artists, theoreticians, and curators, some of them global stars and pioneers of computer and electronic art who left an indelible mark on this branch of contemporary art with their artistic practices, knowledge of technology, and the placement of new media art in the social context.
Organised by MKC Maribor, the festival takes place every year over the course of approximately five days, and includes symposia, conferences, exhibitions, and performances selected by guest curators, selectors, and programme directors, who have three-year terms.
More at mfru.org or sl.wikipedia.org/wiki/Mednarodni_festival_ra%C4%8Dunalni%C5%A1ke_umetnosti.
Uja Irgolič, Marko Batista, Jože Slaček, Miroslav Ničić, Marko Ornik, son:DA
MFRU-HYPERFILM
Web video archive, 2010
MFRU-HYPERFILM is a group project by authors from Maribor, Ljubljana, and Belgrade. They initially arranged, digitised, and catalogued the entire archive of the MFRU International Festival of Computer Arts, but as they developed their film and editing logic came to grasp online and archival platforms, the process surpassed a linear structure and they created new possibilities for the development and viewing of this archival story in a new medium.
Having been transferred to a virtual, online, and inter/hyperactive environment, MFRU-HYPERFILM connects all participants involved thus far in all festivals. The spectator's interactivity provides multifaceted information regarding the festival, programme, and authors, as well as regarding the performative moment or artistic artefact at the selected annual edition of the festival. In MFRU-HYPERFILM the spectator becomes the explorer, director, and editor of his or her own documentary hyperfilm, his or her very own film about the festival thus far. As an organised archival and online base, MFRU-HYPERFILM provides connections with the participating artists and events. The documentary multimedia collage is accessible, open, and ready for viewing from almost any point on the planet, and is accessible to persons with special needs. The MFRU-HYPERFILM is available at www.hiperfilm.mfru.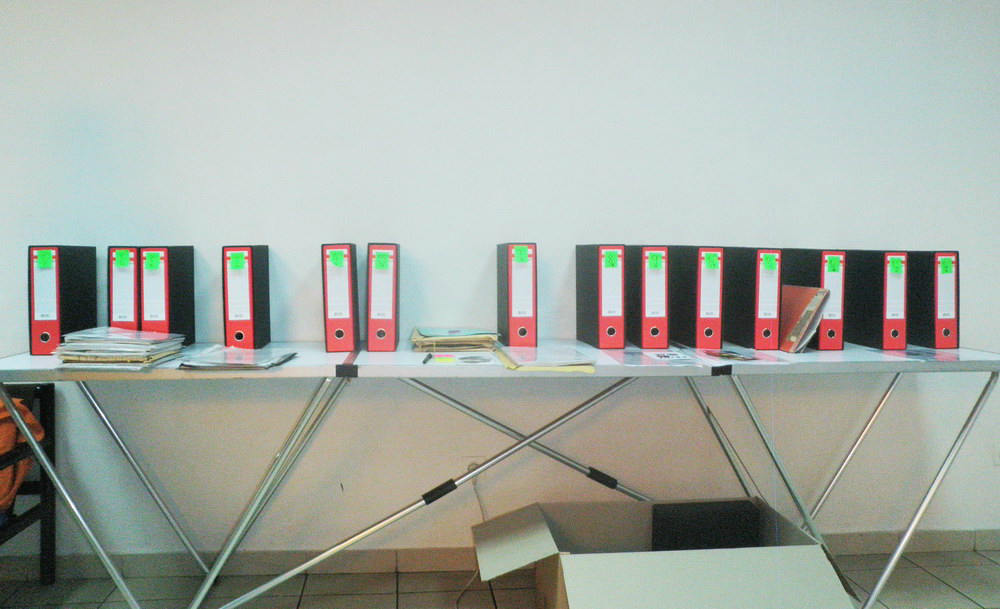 Aphra Tesla Operating System Incorporated – Atosi
Thus Spoke Huxtrl / "Death to Fascism, Freedom to the People"
Video animation, 2018
Huxtrl – an animal, God, ally of minorities, anarcho-socialist, and activist. He speaks as an intelligible apparatus of intermedia art or contemporary investigative art, and has represented his own edition since 2018. Maribor GT22 Kunstlerhaus Huxtrlhaus.
ATosi – Aphra Tesla Operating System Incorporated has been developing and working since 2010.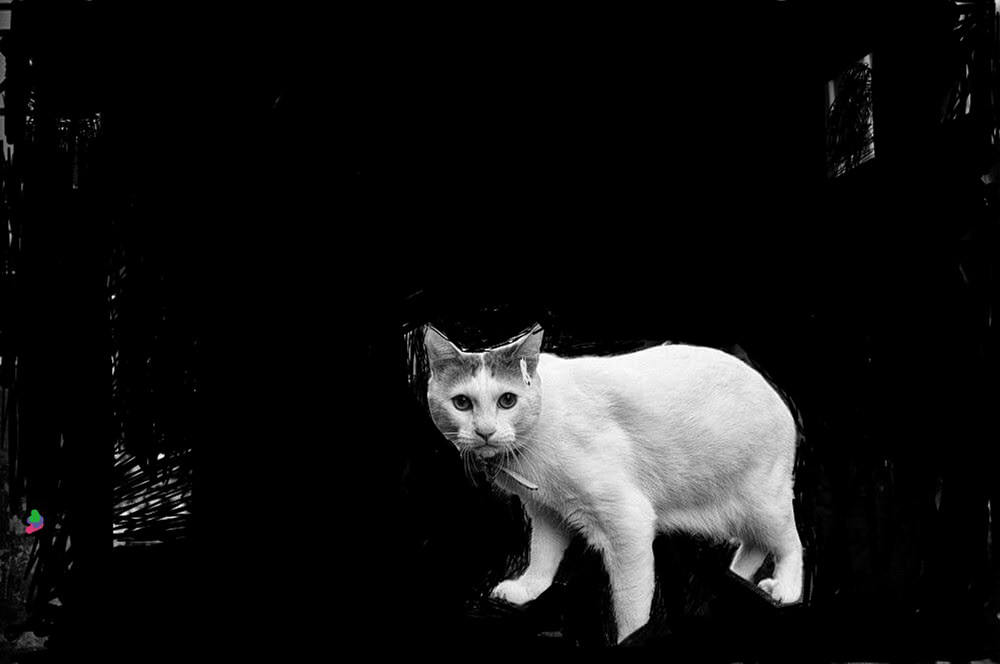 Julia Schneider, Lena Kadriye Ziyal
We Need to Talk, AI
A comic essay on artificial intelligence
Thirty years from now, will robots do all the unpleasant work for us? Or will they subjugate us and turn us into submissive slaves? Debates on how artificial intelligence (AI) will change our lives tend to move between these two extremes. There is no doubt that the change will be dramatic. Perhaps now is the time to start interfering therein.
This pioneering comic essay on AI invites you to take an illustrated journey through the dimensions and implications of state-of-the-art technology. In discussing important opportunities and risks associated with AI, this work provides creative stimulus for experts, but also invites newcomers to the subject to join the debate become informed.
With a PhD in economics, Julia Schneider appreciates data and code as tools for solving complex puzzles, and she loves comics as a medium for telling complex stories. Coming from the opposite direction, the artist Lena Kadriye Ziyal loves encrypting complexity with associations and thereby expanding the meaning of a topic with her perspective.
Dr. Julia Schneider is an independent consultant on artificial intelligence and a member of the scientific committee of the Association of the Exoskeleton Industry (VDEI). She has a PhD in economics from the Free University of Berlin and her dissertation was a study on the effects of Germany's 2005 labour market reforms on the behaviour and health of welfare recipients. As a post-doc, she did empirical research on the labour market and innovations and has worked as a senior data strategist.
Lena Kadriye Ziyal works at a collectively run agency for content and graphic design, Infotext, based in Berlin, where she creates concepts, infographics, icons, and illustrations. She studied visual communication and graphic arts at the Weißensee Academy of Art Berlin, the Berlin University of the Arts, and Marmara University in Istanbul. Before joining Infotext, she worked as a freelance graphic designer and visual artist.
English original:
We Need to Talk, AI
© 2019 Dr Julia Schneider, Berlin
Text: Dr Julia Schneider
Illustration: Lena Kadriye Ziyal
Slovenian edition: Aksioma — Institute for Contemporary Art, Ljubljana
Co-publisher and distributor: Mladinski kulturni center Maribor
Maribor, 2020 ISBN 978-961-93930-9-3 (Aksioma, .pdf)
In the framework of: konS – Platform for Contemporary Investigative Art
The konS project was selected in an open call for the selection of operations regarding the Network of Centres of Investigative Art and Culture. The investment is co-financed by the Republic of Slovenia and the European Union from the European Regional Development Fund.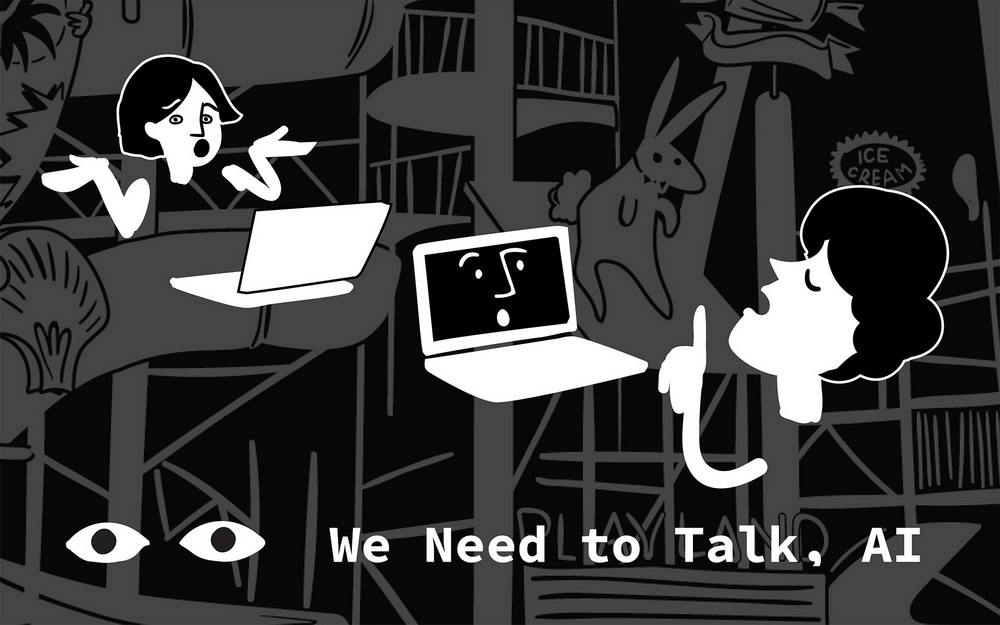 Pixxelpoint
Pixxelpoint – International Festival of Contemporary Art Practices is now undeniably established as one of the most important festivals of intermedia art and contemporary art practices in Slovenia and it has also made an impression internationally. There is no doubt that we live in a crazy, technologically highly advanced time that brings us face to face with numerous dilemmas and demands new explanations for many of our activities. Technological science has caused profound changes in the perception of social reality, instilling the art world with entirely new forms of artistic expression and giving it heretofore unimaginable dimensions. Pixxelpoint, which emerged over two decades ago from the visual culture of electronic media, has been responding throughout the years to these changes and has presented to local and broader audiences key developments in the field of newer media technology. It is involved in the presentation of contemporary art practices that are at the intersection of art, science, and technology, and it promotes both communication and critical discourse in intermedia art, an artistic field that is inherently global and consistently opens new perspectives, new (virtual) worlds. Considering that the programme brings different thematic concepts and solutions each year, reflecting changes in the environment and interpersonal relations in contemporary society as a result of the use of technologies, the two-plus decades of the festival have featured numerous renowned curators as well as domestic and foreign artists who, with their interactive works and precise, thoughtful concepts, have dealt with formal, aesthetic, and sociocultural aspects of contemporary media, created new models of presentations, and challenge us with the sensibility of this type of media art, an art that requires spectators to change their attitude to watching and perceiving contemporary works of art.
And what is more, in the past decade the festival has been developing as a cross-border project and as such encourages artistic creativity in the border4 area and develops cross-border cooperation in the innovative field of contemporary art practices – which are inherently without borders.
BridA/Tom Kerševan, Sendi Mango, Jurij Pavlica
Trackeds Houston
Computer animation on a digital photograph, 2014
View from the city's tallest building, JPMorgan Chase Tower.
On the left lies the Bank of America Center by architect Philip Johnson, adjacent to it is The Hobby Center for Performing Arts, and bottom centre, next to the theatre centre, there is a hanging tree with a plaque that says: "Many stories attach to the 400-year history of this live oak. Some say that during the days of the Republic of Texas (1836–1845) at least eleven criminals were hanged from its graceful boughs." Downtown Houston is separated from the suburbs by the wide Gulf Freeway, also known as Interstate 45, the main road connection between the Gulf of Mexico and larger cities in Texas.
Trackeds was created in 2008 during a residency organised by Fondazione Ratti, Como (I) and led by the architect Yona Friedman. It is a project that explores dynamic structures in urban spaces and analyses super-automated systems for the collection and processing of harnessed data, with an emphasis on creating visual content from data using cybernetic applications.
Advanced surveillance systems can be considered a vast network of contemporary vistas of places and cities. The vistas are not captured to create beautiful and charming panoramas; their basic purpose is to collect data on people and their behaviour, and to provide "security". Interestingly, these systems are automated and autonomous to such an extent that they themselves become the only end users and, paradoxically, the only "admirers" of the captured images.
Trackeds preserves the original format of surveillance systems but without the default function of surveillance. It creates an image that is offered up for admiration. Even though the data are captured from the microcosm of specific locations, the project is globally oriented. It is not interested in personal data or the static properties of a structure; it wants to know the quantity of their reduced dynamic properties, from which it is possible to detect global patterns that may present space and time in a different way through a work of art.
BridA/Tom Kerševan, Sendi Mango, Jurij Pavlica is a collective made up of Venice Academy of Fine Arts graduates Tom Kerševan, Sendi Mango, and Jurij Pavlica which was formed in 1996 during their university years. The group, which produces artwork across a wide spectrum of contemporary artistic practices, exhibits both locally and internationally, and has participated in numerous international residency programs, workshops, and seminars. It has been invited several times to curate the Pixxelpoint Festival in Nova Gorica and the R.o.R. Festival of contemporary artistic practices in Šempas. BridA's works have been purchased for multiple international contemporary art collections. In 2015 it received the highest award of the Municipality of Nova Gorica, i.e. the France Bevk Prize, in honour of 20 years of successful activity, and in 2018 it was the recipient of the international Tesla Award, conferred by the Museum of Transitory Art in Ljubljana. It received of the Iaspis scholarship awarded by the Swedish Ministry of Culture, and a Culture Bridges grant, awarded by the British Council with the support of EU funds.
BridA's artistic production spans a broad field of interdisciplinary art practices. The artists leverage innovative technological and scientific approaches that create revolutionary new ways of understanding contemporary art. Their interactive projects actively involve the public in the artistic process, and through the years the public has become the main protagonist of their artistic projects.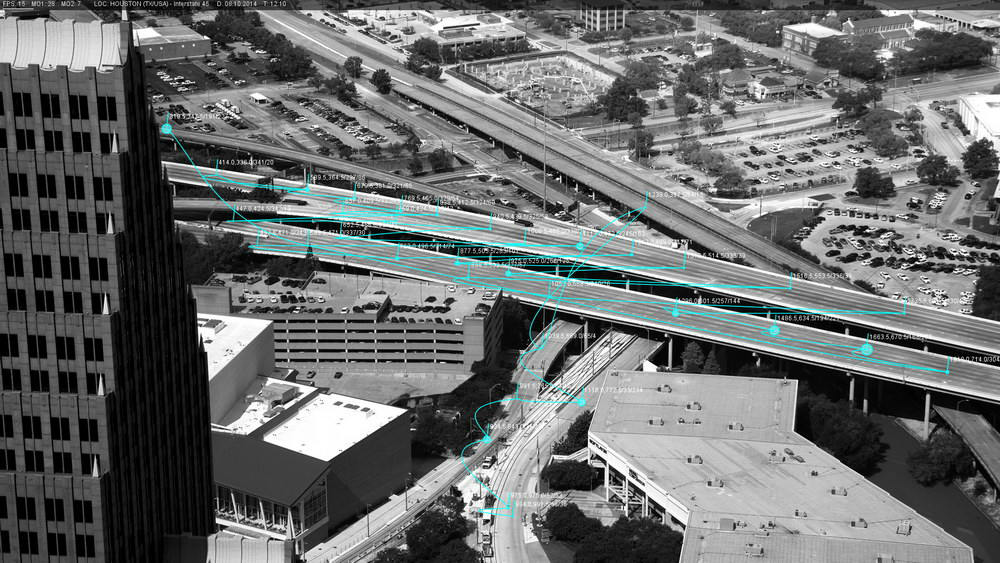 Photo: BridA
Sanela Jahić
The Labour of Making Labour Disappear (2018-2020)
www.aksioma.org/sl/labour

Technical support: Andrej Primožič
Graphic design: Vasja Cenčič
Development and programming of the predictive model, data visualisation: Iztok Lebar Bajec
Development and programming of the predictive model: Jure Demšar
Programming: Umer Muhammad
Data analysis and animation: Jernej Lunder
Production: Aksioma – Institute for Contemporary Art, Ljubljana
Co-production: Drugo more, Rijeka, Škofja Loka Museum
Partner: Faculty of Computer and Information Science, University of Ljubljana
In a time when pervasive automation is radically altering all forms of labour and the transfer of tasks to machines is becoming increasingly commonplace, Sanela Jahić tackled this very issue with her multi-year project The Labour of Making Labour Disappear (2018-2020) – an exhibition that a machine conceived for her. An algorithm that was developed based on a dataset of her past work, research, and interests predicted and determined the content and aesthetics of her next artwork.
The project continues her exploration of the intertwining of subjectivity, technology, and labour in the context of late capitalism. The artist has embarked on a social (and artistic) experiment in which she places her own artwork in the context of the labour process.
The first prediction of the algorithm led to the work Digital Punched Card, which depicts a portion of the invisible and dispersed network of online labour that performs jobs on the microwork platform Microworkers. Users of the platform were asked to download and install an application that followed their mouse clicks and keyboard strokes as they did work for the platform. The fragmentation of labour into tiny pieces that are then outsourced to people online, and the disintegration of payment into micropayments, has established one of the most unregulated labour markets and is directly connected with the principles of scientific management. The acquired data was harnessed to produce two computer-generated line drawings and two animations, an illustration of the traces of the labour of invisible people. They are accompanied by a series of 190 selected photographs of the work environments of microworkers on the platform, which are labelled with the worker's user name, city and country, age, their total earnings on the platform, how many microwork jobs they performed, and how much they were paid on average for a job.
This project was co-produced in the framework of the Dopolavoro flagship of the Rijeka 2020 – European Capital of Culture project, with support from the City of Rijeka – Department of Culture, the Ministry of Culture of the Republic of Croatia, the Ministry of Culture of the Republic of Slovenia, and the Municipality of Ljubljana.
Sanela Jahić graduated in painting from the Academy of Fine Arts and Design, University of Ljubljana, in 2008, and received her master's degree in Public Art and New Artistic Strategies from the Bauhaus University in Weimar in 2010. Jahić is an intermedia artist who constructs visual and technologically supported kinetic objects and installations. Her artistic practice often involves collaboration with specialists in mechanical engineering, automation, software, and electronics. She lives and works in Škofja Loka and has exhibited her work in numerous shows in Slovenia and abroad.
www.sanelajahic.com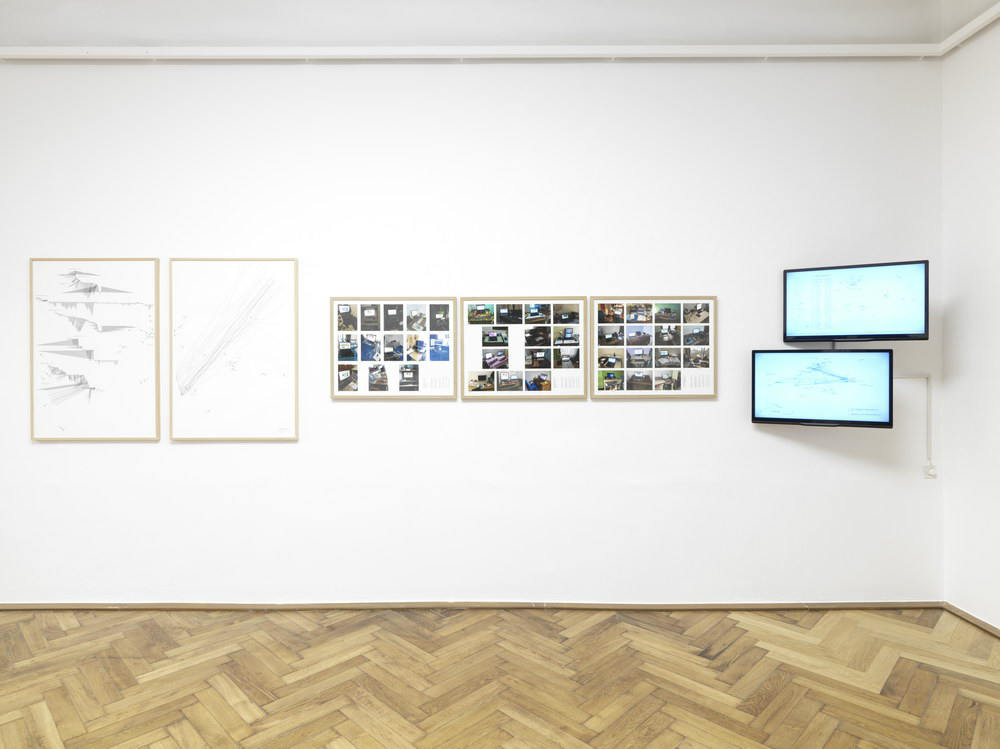 Jata C
Bibaret JC210120
Sound event
The members of Jata C: beeplip, OR poiesis, Boštjan Perovšek, Bojana Šaljić Podešva, and Brane Zorman.
Production: Cona, Institute for Contemporary Art Processing, 2019
Partner: Slovenian Museum of Natural History – Slovenian Wildlife Sound Archive, represented by Dr Tomi Trilar
The composition includes several samples licensed from George Vlad, Mindful Audio. The electroacoustic group Jata C brings together artists with a shared interest in exploring bioacoustics and sound ecologies. They employ audio perception to combine environmental and social themes, using both the recordings of the real state of the world and speculative projections.
In the song and performance Bibaret JC210120, Jata C surpasses the received social and economic perception of insects. It seeks to highlight and raise awareness of the importance of insects in individual ecosystems while at the same time peering beyond the scientific frame. It also topicalises the world of a class of small animals – invertebrates (insects, spiders, bugs, etc.) – and through these revelations highlights the social, scientific, and artistic attitude to this important and vulnerable group of animals.
The artists want to humorously combine scientific findings and environmental facts with social dogmas. In the performance, they listen to creatures that have the ability to perform a complete body metamorphosis and co-habit with other species in co-dependency. They employ auditory cognition to introduce their own, artistic insight in the form of speculative thought and creativity around the theme of our close co-existence with bugs and arthropods.
The group invited Dr Tomi Trilar, an established expert on invertebrates and bioacoustics and the Head of the Department of Invertebrate Zoology, which manages the National Collection of Animal Sounds at the Slovenian Museum of Natural History, to join this collaboration. The biologist provided the sounds of selected insects from the extensive collection and collaborated with the artists during the conceptual phase of the process. Bibaret JC210120 is thus based on bioacoustic sounds that were contributed by the artists themselves and the Slovenian National Collection of Animal Sounds, and several samples from George Vlad's sound library Mindful Audio. The composition Bibaret JC210120 premiered live on Radio Slovenija's ARS station and the international network of radio stations EBU. It was also featured at the Steklenik gallery as an eight-channel sound installation.
beepblip is a sound artist and archivist. She composes immersive psychogeographic soundscapes using analogue electronics, DIY modular sound synthesisers, field recordings, and computer manipulation. Her interests include bioacoustics, experimental music, and microtonality. Her album Noise for Strings, Vol. 1, was published in 2019 by the netlabel Kamizdat.
OR poiesis is an artist and researcher of sound, sound perception, and poetic performance. She propagates words in the sonorous spheres of timespace poetry. While she is interested in all digital dimensions, her core interest is the physical presence of the body.
Boštjan Perovšek is a musician, composer, and sound designer who composes experimental electro-acoustic music. His speciality is creating bioacoustic music using the sounds of animals, especially insects. He also performs with the SAETA group and creates music for film, theatre, performances, multimedia installations, and soundscapes for museums and galleries.
Bojana Šaljić Podešva spends most of her time as a composer researching sound as an entity that affects the listener both physically and through content. Her music thus ranges from complete abstraction to complex semantic languages. She has received several awards for her concert works and theatre and film music. Brane Zorman is a composer, sound and intermedia artist, sound manipulator, producer, and curator. He composes sound works for theatre, intermedia, and dance performances and performs electro-acoustic solo music and improvisations with local and foreign artists in surround sound. Using sound and space, he develops various strategies, techniques, and dynamic and interactive modules, records and re-interprets soundscapes, and uses sophisticated tools to create electronic and acoustic sound sculptures.
Jasna Hribernik, Ljoba Jenče
Communication Echolocation
Experimental performative project
In cooperation with:
Marko Franklin / The Oceania Project
Borut Čelik
Assist. Prof. Dr. Andreea Oarga-Mulec, UNG
Assist. Prof. Dr. Janez Mulec, ZRC SAZU
Tomaž Šimnovec
Zala Zia Lenardič
The experimental performative project Communication Echolocation is designed as a traversing of selected contexts in science and art. Interaction between scientific processes in biology and artistic strategies in contemporary art practice happens deliberately. The project sets out to create spheres of problems and to point the way to new civilisational paradigms – other, yet to be created, worlds.
"Communication as an uninterrupted and endless exchange of information in various ways: on the waves of echolocation, for thousands of kilometres; and if we think about space, in stupendous eons. Information, which eventually leads to dialogue, travels in all media, with the silky seawater covering the majority of our planet being the support medium, a parallel space on our planet, parallel to the human. Unexplored and mostly unknown. And still it reaches us in ways that we may not even understand yet. Whales have been carrying the big secret of the depths for millions of years." (Andreea Oarga-Mulec)
By way of a meeting of two voices – two parallel civilisations, human and whale – and with a light intervention in space, the new artwork strives to arouse various sensual perceptions and a feeling of immersion so profound that visitors get the sense of being "separated enough from the world to be capable of reflecting on the world," and to reflect on a possible scenario for the future that is encoded in the principal sonic template of the project, the Slovenian folk song Faronika Fish. In terms of its imaginative power, the song is an extraordinary remnant of the cosmology of our forebears. It was documented in Podmelec in the Tolmin area and features a fish that carries the whole world on its back. If it turns upside down, that will be the end of the world…
Jasna Hribernik has a degree in film directing and has worked since 1985 as a freelance director and creator of video film, video installations, and other multimedia works. She is a successful author of original documentary films, for which she has received multiple awards. She often does her own camera work and editing. Since 2012 she has been collaborating with the School of Arts of the University of Nova Gorica as an associate professor in the MA programme Time and Space in Moving Images.
Ljoba Jenče is the only freelance artist in Slovenia dedicated to the artistic interpretation of the folk tradition of songs, myths, and tales, which she documents and researches in the field. She has received a national medal of honour for the preservation of Slovenian heritage and its transmission to youths, and for establishing Slovenian heritage in the international arena. The Pajn Institute for Sustainable Living, of which she is the founder and director, received a special mention at the Europa Nostra Awards in 2017.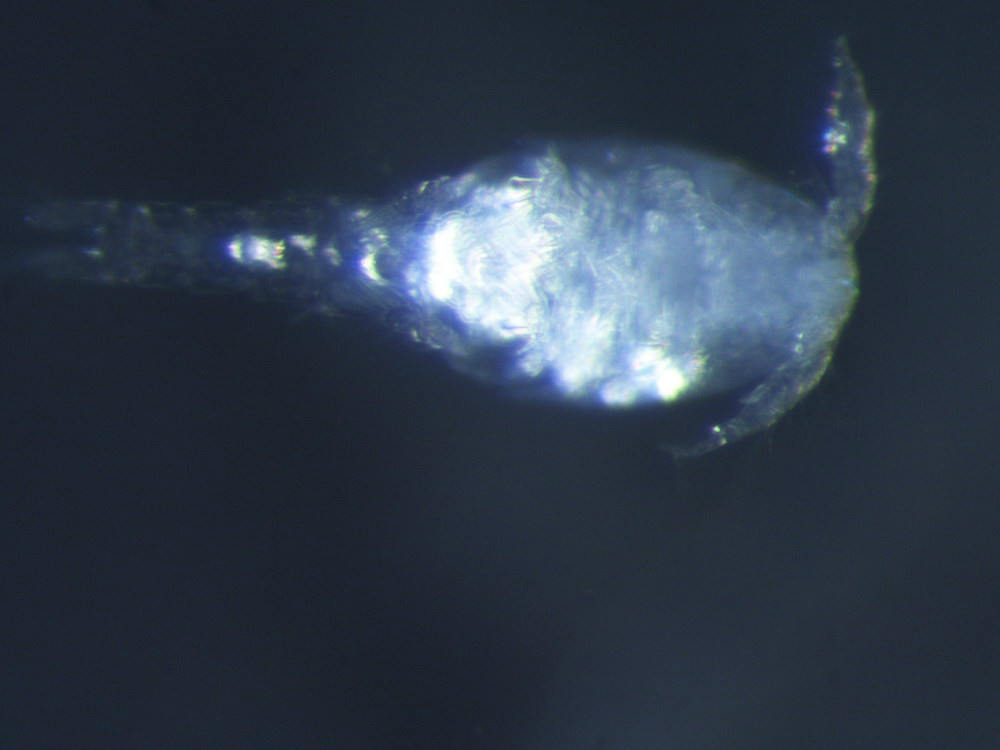 Lavoslava Benčić
Integrated practices in art and science. Introduction to Graphic Sound
Workshop
The topic of the e-workshop Introduction to Graphic Sound is the creation of sound structures. It is designed primarily for creators without prior knowledge of and experience in composing.
The introductory part provides an overview of the basics of graphic sound, from concepts and examples from the art scene to definitive works from the end of the 20th century. The digital age has, as befits the times, transformed graphic-sound tools. Getting acquainted with software tools, preparing and importing selected sets of visual images, and transforming them into sound structures forms the core, practical part of the workshop. At the end, the participants will perform a group sound practice.
Example of a finished product - ČIPkoZvoki (compilation): www.vimeo.com/149952184
The e-workshop will be held on Zoom and participants need their own computers. Prior to the start, all participants will receive links to free software that they should install on their computers.
Duration: 90 minutes
Technical requirements: internet, own computer, free software, Zoom access.
For youths over 13 and adults.
Maximum number of participants: 10.
Lavoslava Benčić is an selfemployed intermedia artist, curator, educator and graphic designer. She completed BA Media Project Management studies at Middlesex University in London, post-graduate studies of Graphic Design at the London College UCK and the MA at the School of Arts University of Nova Gorica. At the Institute and Academy of Multimedia in Ljubljana she works as a qualified lecturer in the field of multimedia production. She cooperates with ČIPke, an initiative for women in the context of science, technology and media art in Ljubljana (Slovenia) and with Layer House BIEN DIY LAB in Kranj (Slovenia). She creates and manages new media workshops for adults and children. Since 2014 she facilitates workshops in Slovenia, Croatia, Italy and Serbia (580+ participants). Most of the workshops come out from intermedia art projects, which are based on electronic textiles, graphic sound, the reaction of sound to tactile stimuli, and generative sound landscapes that trigger light effects. Her soft circuits are designed from soft conductive or capacitive materials. Recent works: issuu.com/lavoslava/docs/portfolio_lb_01_16
She is a member of professional associations (ADA Artist, ZDSLU, DLUL, HUIU). Her works have been exhibited / displayed / published in 21 countries and awarded thirteen times.
SONICA
SONICA is a festival centred on artistic expressions that combine music and sound with other art forms. It is designed as a temporary laboratory that explores an annual theme with the help of production residences, exhibitions, performances, and interventions in public space. Held in the last week of September, it places concerts, performances, and educational events in different spaces every day, creating new venues. SONICA has been held annually since 2009 and focuses on the top names in foreign and domestic contemporary electronic, experimental, and electro-acoustic music. It combines musical content and brings it face to face with different media and formats, places it in new spaces, and subjects it to different discourses; it showcases the content in the form of productions, exhibitions, and interventions in public space, and guest performances in unusual spaces, along with debates, workshops, and different concepts. In this diverse field of creativity, it is the only event to seek out thematic guiding lines that connect different creative endeavours related to sound. Previous performers at SONICA include Clark, Tim Hecker, Fennesz and Lillevan, Herman Kolgen, Burnt Friedman, ATOMtm, Roly Porter, Plaid, Actress, and Aisha Devi, and the Slovenian creators Random Logic, Warrego Valles, Octex, Zergon, Robertina Šebjanič, Vesna Krebš, and Saša Spačal.
SONICA also organises three concert series: the SONICA Series, SONICA Classics (at the intersection of contemporary music and electronica), and a series of international guest appearances, i.e. SONICA X, which thus far has been held in London, Berlin, Venice, Belgrade, Paris, Baltimore, and several other cities. SONICA is a member of SHAPE, a platform that brings together 16 like-minded European festivals and whose mission is to promote less well-known artists in the diverse field of sound creation. It is also a member of the European festival network International Cities of Advanced Sound (ICAS).
Martin Bricelj Baraga
Lumitronome
Kinetic light and soud instalalation
Lumitronome is a part of the Metronomes series, in which Martin Bricelj Baraga develops modular installations for public spaces that operate according to the principles of perpetuum mobile and energy transformation. He combines natural elements such as light, air, and water to explore the possibilities of infinite motion in repetitive patterns. Inspired by the repetitiveness of the metronome, his experimental works evoke natural forces as a source of energy that can be transformed into other forms of energy using modern technology. This meditative kinetic installation harnesses solar energy and transforms it into a moving light object. Created in collaboration with Bellastock, an architecture studio from Paris, Lumitronome is built from scrap materials and is as such an excellent example of repurposing. The end result is a poetic ambient setup that resembles a flock of birds or the rustling of leaves and captivates the viewer with its unique rhythmic sequences.
Martin Bricelj Baraga is an intermedia author and curator whose works and sculptures explore relations between spaces, the environment, nature, technology, and people. His installations and interventions are frequently set in unusual urban contexts or natural environments. He is the author of interactive works that create new situations in public space, a concept that he interprets very broadly and which includes both actual spaces in cities or nature as well as virtual worlds. Time is a key element and component of his work, which is often anchored in time and procedure. The material manifestation of a work is often merely a trigger that establishes a project, which then evolves in interaction with its users.
He is the recipient of several international accolades, including awards conferred by the Glow Festival, the Wro Media Art Biennale, Europrix Multimedia, Memefest, Baltimore Magazine, and others. He is the director of MoTA – Museum of Transitory Art, founder of SONICA, and a member of the investigative art group Nonument Group. www.baraga.net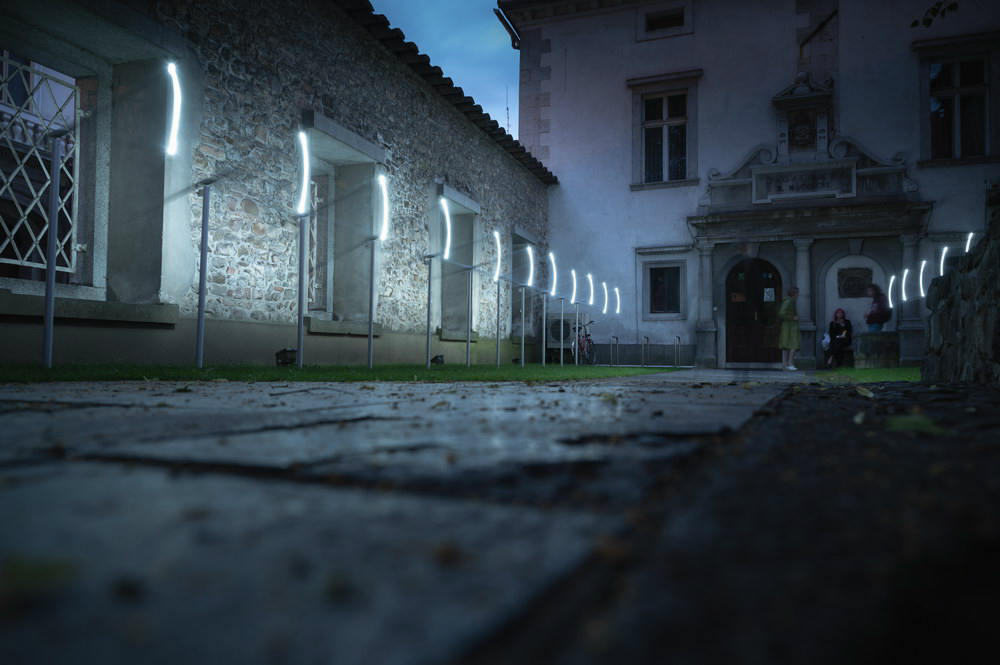 Photo: Iztok Medja
Simina Oprescu
Ludus
Video 5'28", sound composition, drawings, 2020
Ludus is an attempt to use play as a method of discovery into how form changes sound and dictates rhythm. Here, the rules that typically merely dictate play create accidental and unpredictable movements of sound in space. The beauty of play lies in its contradictions: the rules determine the shape, and the secrecy intertwines with its core. A game is like a secret for those who play it; in a game, the laws and habits of the ordinary world do not apply. "Archaic man was well aware that music was a sacred force capable of rousing the emotions, and a game. Only much later was it appreciated as a significant addition to life and an expression of life, in short, an art in our sense of the word." (Johan Huizinga – Homo Ludens)
Simina Oprescu is a composer, video artist, and intermedia artist from Bucharest. Her personal interest and the intertwining of dual educational tracks (the Department of Photography and Dynamic Media at the Bucharest National University of Art in Romania and the Department of Acousmatic Composition at the Mons Royal Conservatory in Belgium) are strongly visible in her work, which is based on sound and composition but is built around visually targeted concepts. By exploring the use of background depth to transform our own perception of space and movement, and by investigating sound as a means of expression in visual and non-visual space, Simina Oprescu analyses the mutual empowerment of immovable and movable images.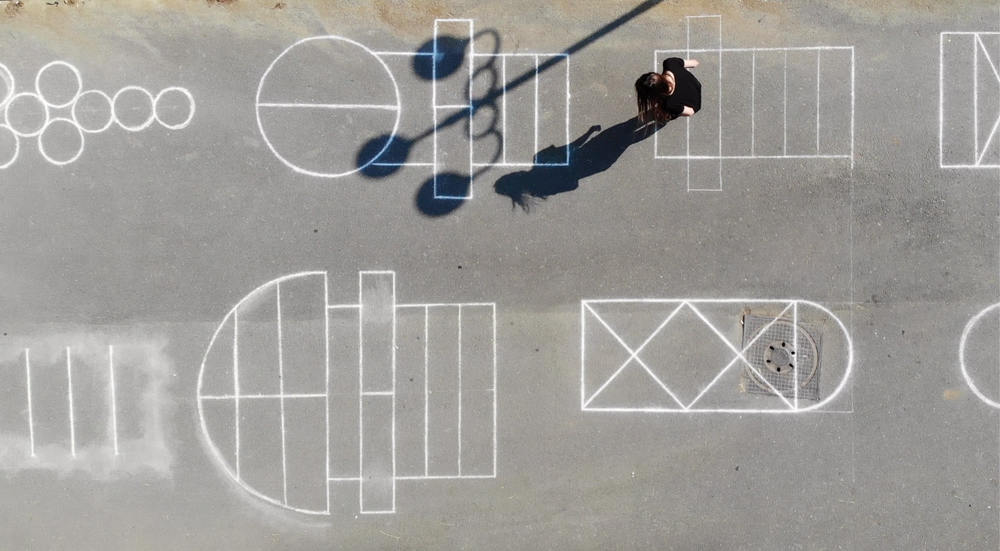 Speculum Artium
Delavski Dom Trbovlje, one of the largest cultural centres in Slovenia, has organised for the 12th year running the new media festival Speculum Artium, which is becoming a junction of ideas and a forge of new solutions for the future. This festival speaks to all those who see their future in the better integration of science, technology, and art. At the outset of the 21st century, this effectual combination represents the principal direction in the development of human society. Other important topics explored by the festival include the humanisation of technology, empathy, individual empowerment, and the dissemination of content. In years past, the festival hosted scientists and artists from around the world, among them the Honda team with the ASIMO robot, the Jožef Stefan Institute with its projects, the Australian artist STELARC with his micro robots, the Japanese genius Prof. Hiroshi Ishiguro, with his humanoid robots, representatives of Ars Electronica from Linz, the American scientist and artist Victoria Vesna, one of the most influential physicists in the world, Dr James Gimzewski from UCLA in the United States, PhD students studying "empowerment informatics" at the University of Tsukuba in Japan, and master degree students studying "interface culture" from the University of Art and Design in Linz, Austria. In 2019 the first Brain Computer Hackathon was successfully organised, as Delavski Dom Trbovlje joined forces with g.tec, one of the world's leading companies in the development of such technology. But in doing all this, Speculum Artium has not neglected one of its core missions: to expand awareness of technology and its uses for the benefit of humanity. Workshops therefore represent an important part of the event. They are primarily designed for young people, but we have even organised some for the residents of a nursing home with which the festival has regularly collaborated for several years.
DDTLab / RUK / DDT
Eva
The future of industry and society will be inextricably linked with robots, which is why DDTLab has decided to present not just industrial robots, but also robots that will be much closer to humans. Eva, whom you will meet today, is a humanoid social robot. Humanoid robots instil robotics with new meaning and added value, which we call the humanisation of technology. Eva is truly an attraction at DDTLab and she likes to raise important issues regarding the technologisation of society as she communicates with children, scientists, artists, and businesspeople.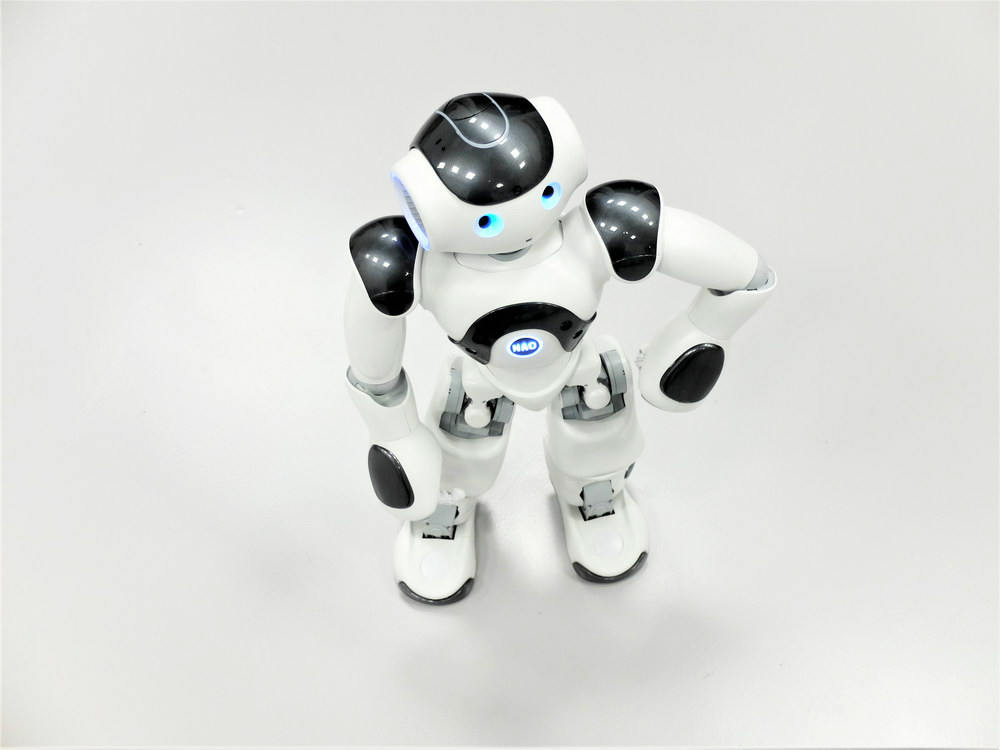 DDTLab / Aformix / RUK / DDT
NeuroFly
The NeuroFly simulator is a pilot project of DDT-RUK Lab and the aviation company AFormX in the framework of the Network of Centres of Investigative Art and Culture MCRUK. The aim is to combine a VR flight simulator with a brain-computer interface, allowing the user to communicate directly with the simulator and hence pilot the aircraft in the simulation.
The user pilots the NeuroFly aircraft via a brain-computer interface, a powerful computer system that establishes direct communication between the brain and the device that we wish to control with our brain. By means of this interface, the user controls a device merely by brainwaves. Brain-computer interface devices work by facilitating interaction between two adaptive operators: the user, who must learn how to produce the right brain signals to trigger commands, and the system, which must translate these signals into commands and execute them. Operating a brain-computer interface is a skill that both the user and the system must learn by means of constant reciprocal adaptation.
AFormX is a dynamic hi-tech aviation company from Trbovlje. It has a prototyping workshop whose primary task is to manufacture and assemble ultralight aircraft and composite parts for the aviation industry, and an R&D department that develops things ranging from flight simulators for VR glasses to web portals for remote learning. Their best projects are created at the intersection of the know-how of an interdisciplinary team that does not shy away from challenges. AFormX has received many accolades, most notably the Gold Award for innovation from the Slovenian Chamber of Commerce and Industry in 2018, and a first prize at the Royal Aeronautical Society's competition for the fastest electric powered air racing aircraft in 2019.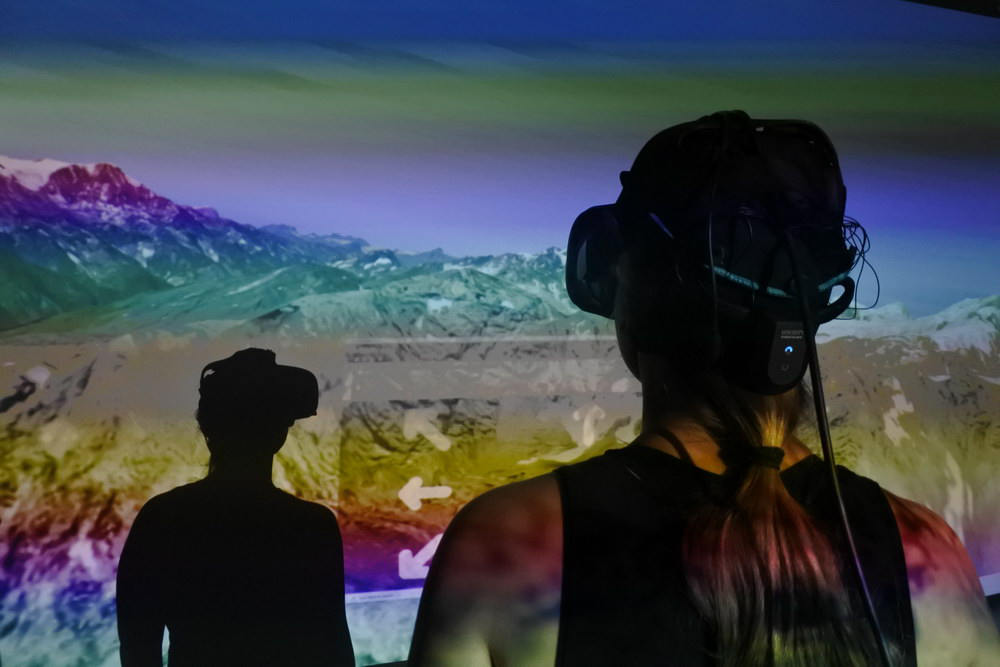 DDTLab / RUK / DDT
Vertigo Bird 2020
The Dunking Devils performed acrobatics on the Trbovlje smokestack as part of Vertigo Bird 2020, a DDTLab project featured at the world's largest international festival of intermedia art, Ars Electronica. "For a long time, I had been toying with the idea of documenting the grandeur of our 360-metre smokestack in 360° technology. When the opportunity arose to participate in Ars Electronica, we thought it was an ideal moment to carry out this project," says Maša Jazbec. "The inspiration for Vertigo Bird 2020 was a performance by Iztok Kovač, who did the Falcon Dance at the top of the smokestack in 1996. His performance was featured in the film Vertigo Bird, and that is where we borrowed the name from, with Iztok's permission," she adds. The title is a perfect description of a unique project that takes viewers to a dizzying 360 metres above ground. With 360° video, everyone can enjoy the unforgettable view from the top of the Trbovlje smokestack. The project is a result of collaboration between DDTLab, Iztok Kovač, Dunking Devils, HSE – Energetska Družba Trbovlje, and Branko Povše. They joined forces to successfully create the first Slovenian visual document of this dizzying ascent and show the magnificence of the tallest smokestack in Europe.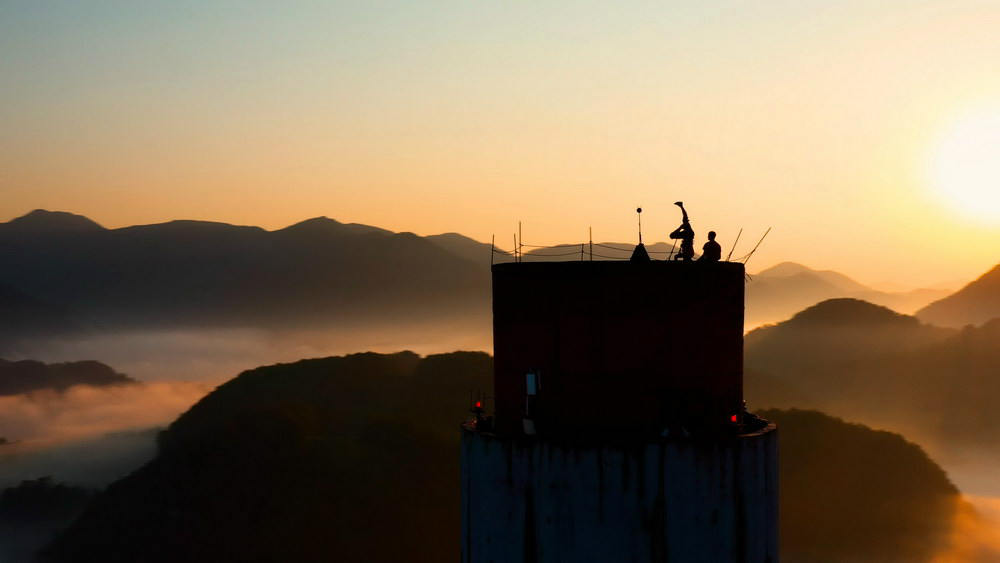 Tomo Križnar, Bojana Pivk Križnar / DDT
Life in the Nuba Mountains 360°
Concept and design: Maša Jazbec, Tanja Hanžič
Recorded by: Tomo Križnar and Bojana Pivk Križnar
The 360° video clips transport the viewer into the magnificent cultural life of the indigenous people of the Nuba Mountains, expressed through acting, singing, and dancing. The videos provide insight into their way of life, which is a rare alternative to modern capitalist societies, and are, as such, important artistic, anthropological, historical, and activist testimonies.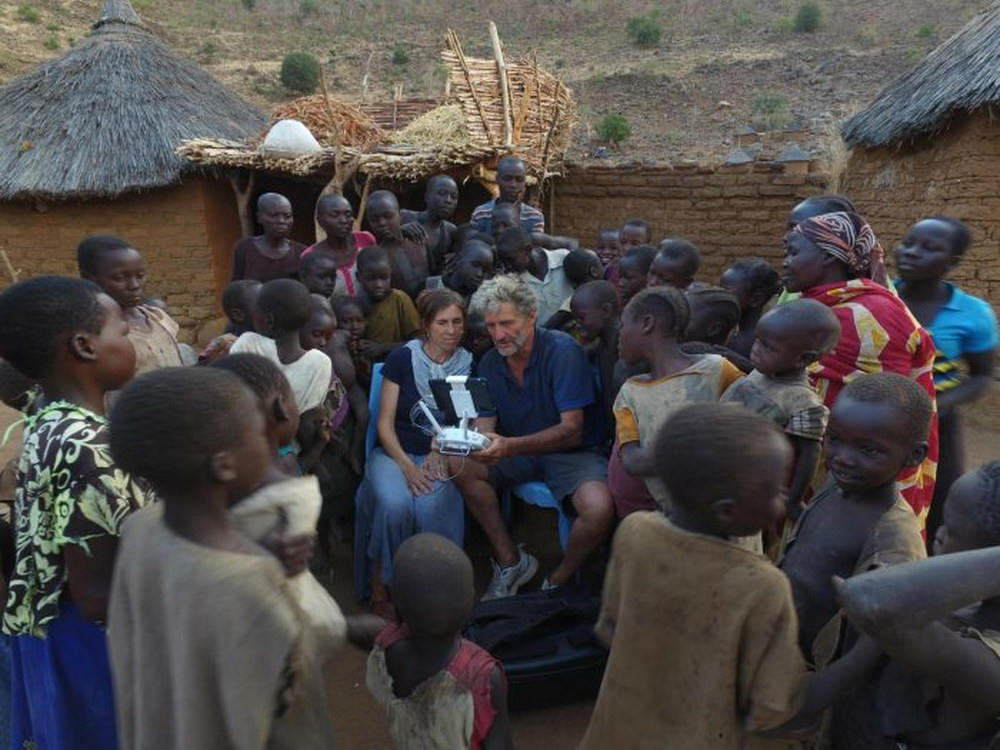 Lighting Guerrilla
An international festival held in Ljubljana since 2007, Lighting Guerrilla is dedicated to the production and presentation of contemporary visual and new media artwork whose principal means of expression is the medium of light.
One of the goals is to deploy light objects, installations, and projections to create a different image of the city and confront the general public with contemporary art. The event underlines the role of art in everyday life as well as the role the artist should play in shaping public space. Its mission is to highlight the city as a living organism, a space of creativity that excites the imagination and dictates a dynamic and exploratory pace of life.
The festival takes place every year in late spring when numerous projects outdoors and in galleries illuminate Ljubljana. Each year focusing on a different theme, it also has a smaller autumn offshoot named Re:Action, which is a regular guest in other cities in Slovenia.
Lighting Guerrilla productions are often collaborations with public and private institutions from the field of art, and the Lighting Guerrilla Laboratory carries out workshops and productions of new works together with several university faculties and secondary schools. Aside from showcasing the latest international projects, Lighting Guerrilla supports the production of new artistic projects by Slovenian authors, who are regular guests in the network of partner festivals abroad.
Marko A. Kovačič
The Singing Fifth Element
Light installation
Electronics and coding: Janez Grošelj
The artist envisioned a new object for a gazebo, made of different materials, which gives the viewer a peek into the world of the four elements, represented here by historical scenes and the symbolism of colours. The mysterious fifth element appears in the form of light, which, as a metaphor for the holy and the spiritual, makes perception of the four elements possible. The fifth element simply hovers in the gazebo and whenever someone touches it, the interior becomes visible, illustrating the relation between the obvious and the concealed.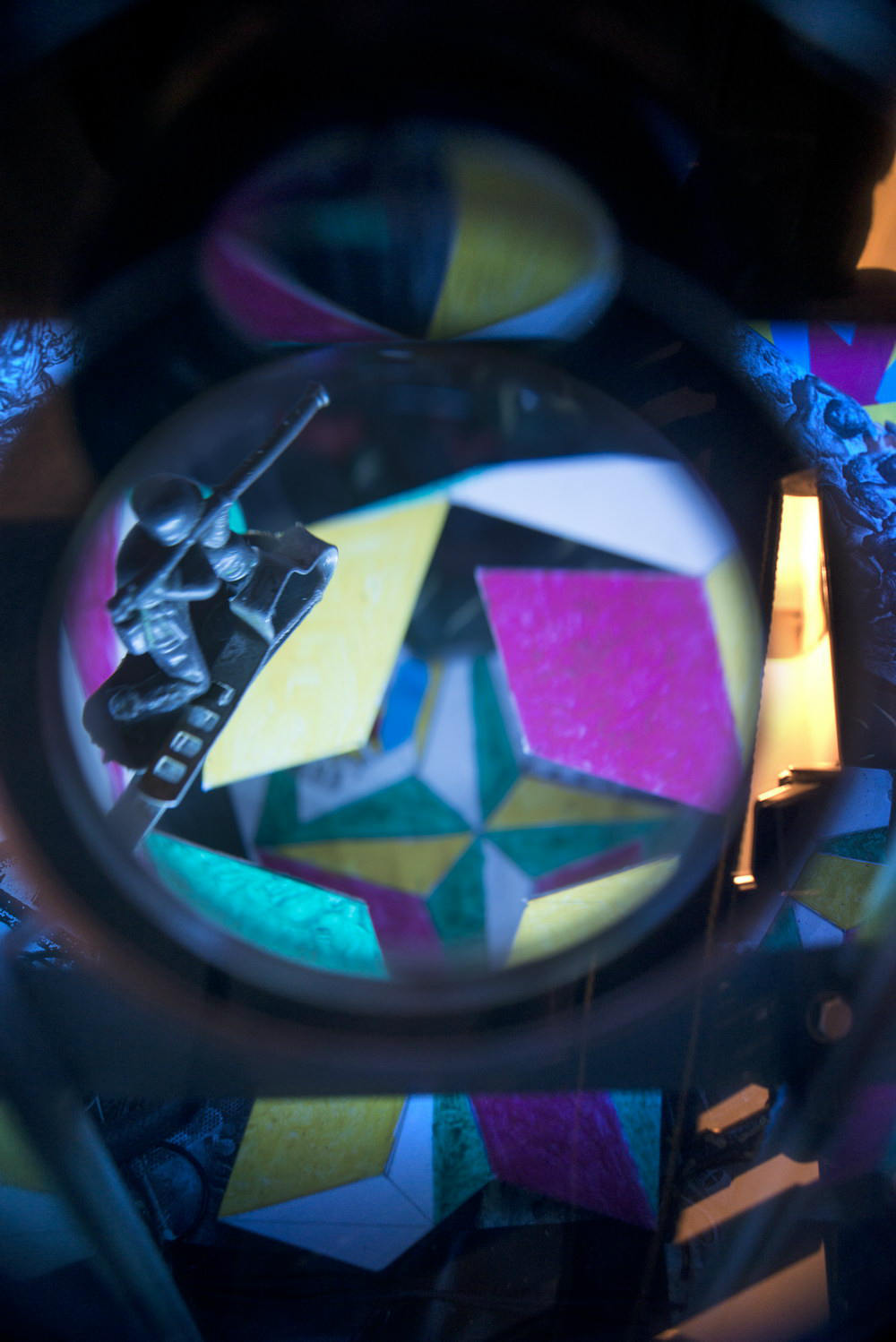 Marko A. Kovačič
Tour de France
In cooperation with: Luka Frelih and Tilen Sepič
"What happens when you chance upon a very special bicycle on a bike stand? It is visually attractive to start with, the colours are surprisingly vivid. You approach it. It does not invite you to take a ride, instead it entices you to touch it and switch the lever on the handlebar. And that is when the surprise comes: it lights up and you hear Kraftwerk's famous Tour de France, a song about overcoming boundaries and travelling freely with your bicycle in high gear...!" Marko A. Kovačič
Tour de France was created at the Lighting Guerrilla Laboratory, where workshops and educational activities are organised under the auspices of the eponymous festival. Marko A. Kovačič designed a special piece of urban real estate, an interactive object made of discarded bicycles equipped with sound and light devices by Luka Frelih and Tilen Sepič, the mentors of last year's Laboratory. The interactive dimension of the project is provided by cheap microcontrollers that are sensitive to motion or touch and create different sound and light effects in contact with the audience. When activated, the bicycle object transforms into a living organism that enchants with its playful directness.
Marko A. Kovačič graduated from the Academy of Fine Arts in Ljubljana and completed his specialisation in sculpture in 1988. He was a member of the Ana Monroe Theatre (1981-1993), the R IRWIN S group (1983-1985), and the Zlati Kastrioti group (2000-2008). A freelance artist since 1983, he is involved in performance, sculpture, installations, video, film, and theatre. He has participated in numerous group and international exhibitions and festivals and is the recipient of the 1987 Golden Bird Prize and the 1994 Zupančič Prize. His Plastos Civilisation was selected the work of the month by the International Contemporary Art Network (ICAN) in February 2003 and was featured on its website.
Tilen Sepič is a freelance multidisciplinary designer and intermedia artist. He does product design, lighting design, and interactive studio photography, and creates experiences and interactive installations based on light and sound.
Luka Frelih is a computer programmer and artist, a founding member of Ljudmila, a hacker with a love of open source software and a web page designer. He has collaborated on many projects that merge technology and art, including as a member of the Theremidi Orchestra, Makrolab, and the ASCII Art Ensemble. He is the co-author of several pioneering net.art community projects.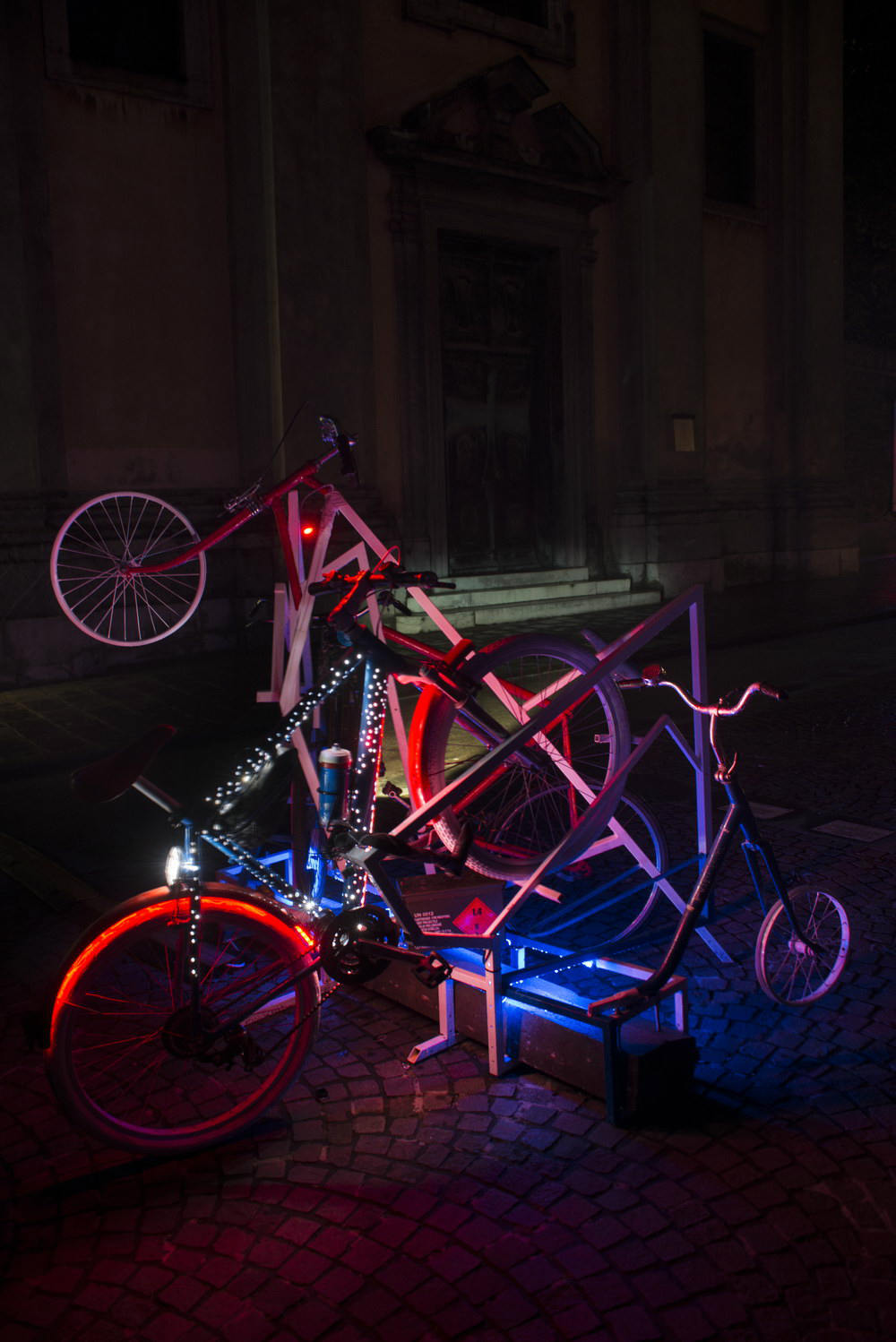 BEAM TEAM (Stella Ivšek, Anja Romih) and Aleš Zupanc
Plato's Bodies
Co-production: Lighting Guerrilla/Ljubljana Forum, Ljudmila Art and Science Laboratory, Osmo/za consortium.
Ljudmila's V2V and Lighting Guerrilla, where the project was originally showcased, present an upgrade of the interactive audio-visual installation Plato's Bodies, which was created at a Lighting Guerrilla Laboratory workshop in 2020 under the mentorship of BEAM TEAM (Stella Ivšek, Anja Romih) and Aleš Zupanc. The central theme of Lighting Guerrilla – the Five Elements – is invoked by the arrangement, shape, and symbolism of the five Platonic solids connected to the central object – an icosahedron – via video mapping and the programming of light devices.
Custom-made video, audio-reactive visualisations, and programmed audio-reactive light sources that respond to sound frequencies are projected by BEAM TEAM on the sides of the icosahedron from three angles.
BEAM TEAM (5237 – Stella Ivšek and SMECH – Anja Romih) are multimedia artists who create sound visualisations, video animation, and video montages and have been appearing at music and art festivals and club events as VJs for years. As a VJ duo, they had their first performances in 2018 (Fotopub, SONICA Festival, Grounded). In 2019 they were featured at Ment, Fotopub, and the music festivals od:vod and DNBK. In collaboration with Ljudmila, they curate monthly meetings of creators of video art, installations, and V2V (video-to-video) visualisations intended to create conditions for more intensive and long-term collaboration, and to develop and connect the local creative community. They have received the Brumen Award for Slovenian design excellence for their project 5237xSMECH: Ment 2019.
Aleš Zupanc is well versed in modern technologies and digital tools and works mostly as a programmer and application developer.
authors of visuals on the installation: Mark Caserman, Bernarda Conič, Neža Knez, Taja Štembergar, Tina Šulc, Lea Topolovec
author of sound on the installation: Miro Križman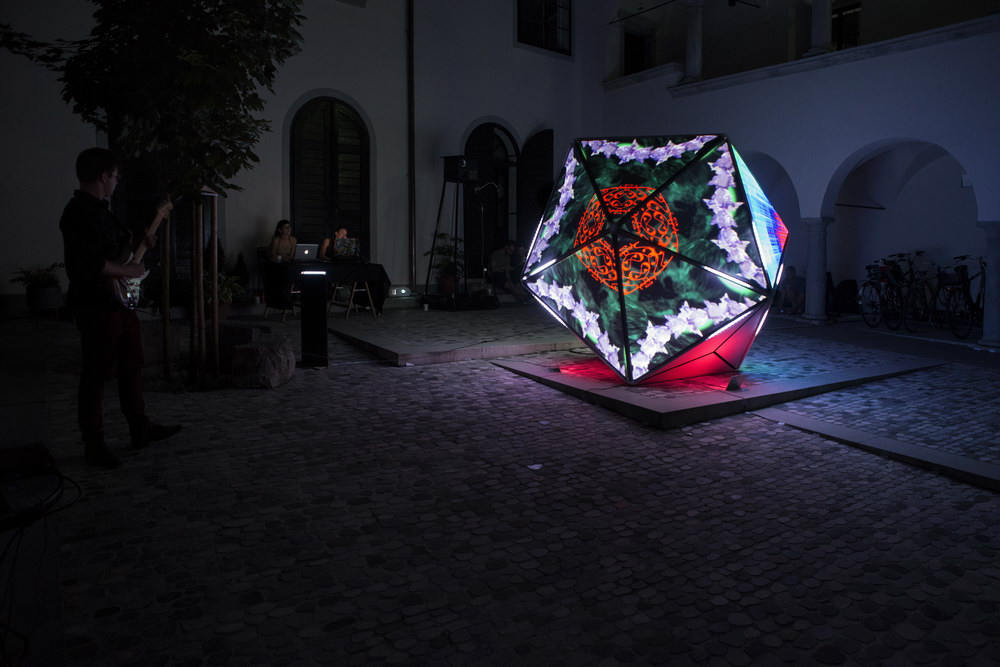 Kulturni dom Nova Gorica, Bevkov trg 4, 5000 Nova Gorica


Project manager: Pavla Jarc
Tel.: 05 33 540 10
direktor@kulturnidom-ng.si
Project coordinator: Mateja Poljšak Furlan
Tel.: 05 33 540 15
mestnagalerija@kulturnidom-ng.si
Technical director: Tadej Hrovat
Photographer: Matej Vidmar
Design: BridA
×
The festival was made possible by


Partner

Sponsors