---
Slavko Glamočanin, pETER Purg, HIT d.o.o.
Hacking Slotmachines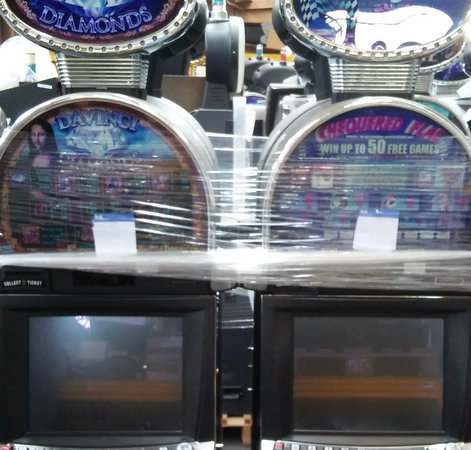 In partnership with HIT, Pixxelpoint obtained the first-ever official permit from the Republic of Slovenia to open up the guts of gambling machines for artistic purposes – and turn them into instruments! And Slavko Glamočanin of naprave.net is simply the best Slovenian engineer-artist-hacker-geek to lead such a workshop, assisted by HIT's slot machine maintenance experts (and sculptors). Ranging from art students to DIY engineers and gambling nostalgics, the workshop participants will learn about the machines hands-on, as they will seek to turn them into instruments that do not make money, but art. The machines might need some serious interventions in both code and DIY-electronics, or even some positive (re)animations! After five full days of (re)wiring, soldering, (re)programming, and (re)animating, the results of this workshop with truly high stakes are to be presented at a gala concert on the night of 18 November 2019 at the famous Hotel Park Casino!