A Truly Magical Moment
18th International Festival of Contemporary art Practices
1. DECEMBER
18:00 Opening of the exhibition
Agorè, Gorizia (I)
20:00Opening of the exhibition A TRULY MAGICAL MOMENT and official opening ceremony of Pixxelpoint 2017 Festival
Nova Gorica City Gallery
2. DECEMBER
17:00 Guided tour and introduction to the exhibition with the festival's contributing artists
Nova Gorica City Gallerya
4. DECEMBER
9:30 Vladimir Frelih: Area2017 - the virtual space of traces, lecture
Vladimir Frelih is a lecturer at the Multimedia, Video, Film and Photography at the Osijek Arts Academy. In his work he deals with the intermedia approach and explores various fringe phenomena seen in the media, which he then puts into the context of various social deviations. He will be presenting his latest project Area2017, in which he explores the practical applications of the virtual space of the internet in today's age. University of Nova Gorica School of Arts
5. DECEMBER
9:00–13.00 Marko Batista: Kibomatic, the multimedia workshop
Make your own DIY acoustic helmet, become an "analog" cyborg and immerse yourself in a new experience created by the cacophony of the gallery environment. Nova Gorica City Gallery
6. DECEMBER
18:00 Miha Horvat: Intermedia grants, presentation
Presentation of the initiative launched during the 23th edition of the MFRU (International Computer Arts Festival), where four grants/student awards received awards for the first time for the intermedia projects submitted in the time since last year's 2016 edition across four Slovenian educational institutions: Ljubljana Academy of Fine Arts and Design, Maribor Faculty of Education, Maribor Faculty of Electrical Engineering and Computer Science and the University of Nova Gorica Arts Academy. Nova Gorica City Gallery
7. DECEMBER
18:00 Maja Smrekar: K-9_topology, presentation of the Artist's Book
K-9_topology consists of a series of projects produced between 2014 and 2017. These projects explore the cultural intersections between the human and animal perspectives in order to promote reflection about a society which would be based on a more balanced coexistence between humankind and its surrounding ecosystem. The artist's book is a unique art piece which documents the four-year body of work of the K-9_topology projects through photo contributions by a number of Slovenian and international photographers and the author's own drawings.Maja Smrekar is this year's winner of the prestigious Golden Nica award at the Ars Electronica in Linz. Nova Gorica City Gallery
8. DECEMBER
17:00 Closing tour and ceremony - Tina Lanišek: Do you know your food?
The artist will present her intermedia, performance-based, molecular cuisine event in collaboration with Adis Volk from the JB restaurant in Ljubljana. Nova Gorica City Gallery
A Truly Magical Moment
Božidar Zrinski
The festival title A Truly Magical Moment is taken from the namesake project by Adam Basante, one of the contributing artists, and appropriately marks the exhibition and the resulting situation, which sets up a platform for producing new projects, as well as an important stage for postproduction of previously realized projects. The exhibition proposes a narration of the works presented therein, and does not focus on any clearly-defined conceptual foundation. The art projects highlight various aspects of contemporary technology-focused society, art and politics. They explore the individual's place in the social reality created through social networks, data processing practices, and the increasingly important picture archives. They also point out the individual's sensory experience of space, they present their views on art history and culture, and question the reality we inhabit. Reality Is Out is a kinetic video installation by Nika Oblak and Primož Novak, which literally pulls out a banner with the word reality out of the screen, a humorous reminder of that dilemma we used to have as children, wondering if the people trapped in the television screen are, in fact, alive. Clearly, they are not, but the text which was once part of the video clip, now takes on a physical form right in front of our noses. So how should one understand the reality before us? The magic of the TV picture and its strong storytelling potential changed from a purely narrative function and descended into pure manipulation. In fact, the authors showed us that the very fabric of our reality is constantly interwoven with the virtual experience, but since the text is in front of us is a physical manifestation, taking the form of a document or an object, we can also ironically see it as something outdated, something which has fallen out of trend, something that is, quite simply, "out" - just like dating or flirting in the physical world. Adam Basanta lets us experience this unique moment, turning a video chat into a virtual dance, inspired by the romantic situations often appearing in popular cinematography. The practical value of the device he presents to us lies in the fact that it is able to conjure up a magical moment of blissful and distorted reality, as the phones' movement blurs out the world around us in a flurry. Our focus is fixed purely on the romantic music and the other person's gaze. Iza Pavlian delved somewhat deeper into exploration of personal relationships within the virtual world of social networks in her complex multimedia installation Rule 34, in which she studies the manipulation of the anticipation of a sexual experience. She took on the role of a lover of unusual sex fetishes, and published her videos on a number of popular porn sites. The clips are never explicit, yet are intriguing enough to have created a following of fans and stoked the expectations of many porn site users. It seems that in the multitude of documents published on Wikileaks, the surprisingly magical moment of clarity lies in the fact that the correspondence on all sorts of sensitive subjects, one can find an unlikely romantic storyline. Anna Ridler's work presents a conversation thread exchanged between two individuals, where we can use an iPad and an augmented reality app to follow their story of romance. A database, or rather a personal video collection, is at the core of Julian Palacz's installation entitled Algorithmic Search for Love. The author built a search engine which resembles the multitude of online search engines, the difference being that this particular tool allows users to search through the film database. Thus, the search results show up as short, several minute-length sequences of various film scenes in which the searched terms or phrases are used. The work offers a new visual and informative experience of searching for phrases, and in doing so bravely explores the future of data processing and the use of the increasingly-cluttered databases. In her multimedia installations, Ana Petrović explores the esthetic experience of the moving image and film. At the core of her interest lie the esthetics of projection, and she uses different devices and tools to create an esthetically pleasing and exhilarating experience, in which we follow changes and tricks of the light. Valerie Wolf Gang takes an innovative approach to exploring and presenting the visual history of a particular period and environment. A look through the scope mounted on a rifle reveals unique visuals and stories which Slovenian expatriates experienced during their explorations of America. Each gunshot we take at a shown image reveals a detailed insight into its content, through music or traditional objects related to individual stories. Exploration of the traces we leave behind as visitors or explorers of the internet is the fundamental concept underpinning the work of Vladimir Frelih. The programmed website records every click of the mouse initiated by the visitors, but it records only the current state of the image, so any visitor can leave behind traces, marks, sentences, slogans, or they can simply erase existing ones. Frelih leaves the editing and accessibility of the content to the viewer, letting each of us decide what is worth preserving and what should be changed or replaced. The project actualizes the information value of the world-wide web, and the meaning of the found information, which then becomes ephemeral and is left for the users to do with as they will. In his work, Boštjan Čadež deals with the microcosm of surfaces, which he changes into backgrounds for a real-time animation using a special application and computer-controlled camera. His work draws our attention to various surfaces, whose structure and significance allow us to recreate them into venues for new types of communication. Marko Batista's work explores the concepts of analog understanding and spatial audio mapping. He created a helmet-like device which alters the normal structure of the environment using special effects and audio signal amplifiers. Adam Basanta employs a similar approach with his earplugs, reminding us that we can also use our own bodies to feel sound, transmitted through the bones of the skull and physically feeling the vibrations surrounding us. Closely following his precise user instructions for the earplugs, we become aware of the sounds and vibrations surrounding us, and those coming from our very own bodies, which we normally do not pay much attention to. Russian artist ::Vtol:: AKA Dmitry Morozov's work explores the concepts of chaos and harmony, and the balance between the two. He created a special device which swings from organized, balanced harmony into total chaos, inviting the viewer to acknowledge the somewhat schizophrenic situation and a desire for order - yet once we reach that state, the onset of chaos is once again inevitable. With the Hotspot Poet project, the same author explores possibilities offered by informal and independent networks, which can be used to transmit information. This becomes particularly relevant at certain times and in certain places where we find ourselves either completely cut off from the internet, or at least with diminished access to it, either intentionally or otherwise. Mini transmitters can be used subversively to transmit various messages, but in order to enhance their value he decided to use them to spread the poetry of four world-famous poets. Tadej Vindiš's project Reconfigured takes pokes at the very core of the internal world of computers. While they may seem completely irrelevant to us most of the time, the mechanisms powering the insides of the computers and allowing them to operate are what Vindiš considers to be at the core of his artistic research, which itself is based mainly on searching for the connections and communications between various systems, mutual coordination and collaboration. By amplifying the sound of the system and the connections between three computers, he explores the visual and esthetic aspects of the inner workings and sounds of the machine that underpin today's world, and in many ways affect the way we build and maintain interpersonal and broader social and economic connections. The artist's book of Maja Smrekar stands at the intersection of the highly technological art production, a biological and scientific experiment, and an intimate story about a relationship with another person. This exceptional document takes a unique narrative, a recounting of her years of researching the relationship between man and dog. The book is an excellent example of a piece which puts an effort spanning over many years into a visual context, which works both on the esthetic and narrative level. The exhibition A Truly Magical Moment presents the diversity of applications of contemporary technologies and their artistic impact, yet at the same time recognizes that the fascination with new technologies in art no longer takes the center stage. Since at their very core artistic projects are derived from highly specialized knowledge, in-depth research and focus on a specific aspect, they can often be difficult to fathom, which is why more and more authors are choosing to present their findings in the context of simple narratives, helping them give the viewer, visitor or user a direct learning experience and convey their artistic ambitions.
Adam Basanta
A Truly Magical Moment, 2016
Interactive kinetic sculpture. 1m x 1m x 1m. 2 iPhones 4S, selfie sticks, aluminum, electronics, bluetooth chips.
Two lovers in the middle of the dance floor. They link arms and begin to spin. The room blurs as they stare deep into each other's eyes. Most iconically captured in the 1997 epic, Titanic, the classic scene is found throughout modern romantic cinema, complete with over-the-shoulder and point-of-view cinematography. In A Truly Magical Moment, visitors re-enact this "Magical Moment" using the contemporary communication tool for many long-distance relationships: Apple's proprietary FaceTime technology. Gallery visitors and online guests use their iPhones or computers to video chat the two FaceTime accounts. When two guests connect in a virtual face-to-face, the sculpture begins to spin. Reaching dizzying speeds as romantic music play, the background blurs and warps, while the image of your dance-partner remains in focus. After one "Magical" minute - a wordless, "genuine connection" with another person - the rotation slows to a standstill, while a digital counter keeps count of the amount of "Magical Moments" enabled throughout the exhibition. The work echoes cinematic and web-tropes (chat roulette, modified Titanic GIF's) with irony, humor, and absurdity, yet remains strangely genuine.
Adam Basanta
Plugs (the most important thing is), 2016
Mixed media installation. Variable dimensions. 1200 laser engraved foam earplugs, performance instructions. Earplugs are meant to keep out unwanted sound. However, the process of plugging our ears serves to amplify the corporeal soundscape: rather than hearing air-borne sound through our eardrums, we hear vibration conducted through the bones in our skull. Plugs (the most important thing is) proposes a double entendre: an appeal for self-reliance which recalls popular self-help psychology literature, as well as instructions for an interior soundwalk in which visitors become aware of their own corporeal soundscape as they trace a mental path through it.
Anna Ridler
Wikileaks: A Love Story, 2016
Interactive installation Scraping Wikileaks to find an unlikely story of love in the workplace, this installation uses data from real emails between two people to construct a romance from being in love to it falling apart. This installation takes the form of over 10,000 pages of documents from Wikileaks, which are then scanned by an iPad installed with an augmented reality app to reveal the "hidden" story.
::vtol:: (Dmitry Morozov)
Hotspot Poet, 2016
An autonomous micro-device which distributes wi-fi masked as a wireless network, visible to any gadget – such as a smartphone or a laptop. The device automatically renames its network every 10 seconds, taking as its name various lines of poems by famous poets. The device uses an information channel which is accessible and visible to everyone through mobile devices, thus being a non-standard transmitter of poetry. There is no possibility to connect to this network (which is actually a dummy, disconnected from the internet) - the message being the name of the network itself. If one would leave the wi-fi settings menu open, then gradually, line by line, all the poems programmed into the object will be revealed. There are four objects in the set, each of them contains poems by one of the poets: Basho, Goethe, Pasternak and Petrarka. In fact, the apparatus is an ironic medium which draws inspiration from the spirit of hacktivism, searching for alternative ways of distribution of information in the public spaces. Theoretically, these devices can be programmed to transmit messages with any content, they will be visible in a certain space and will be refreshed even if the whole country is disconnected from Internet. These devices can be also called generators of network/information noise which displaces the real network by a fake one, but with a certain aesthetic aim. The operating range of the module is a few dozen meters. The names of networks are shown in a bit different ways on different gadgets: for example, on certain modern android devices, poetic lines are visible only as one network, which is continuously and quickly refreshed; on ios devices there appears a new one, while a few previous ones are still visible, but gradually the new ones replace the old ones; and on mac computers, all names are appearing line after line, and they stay there until the arrow is removed from the network selection menu.
Special for Internet Yami-Ichi market @ Polytech Fest, Moscow, 2016. special thanks: Anastasia Tolchneva, Anastasia Alekhina
::vtol:: (Dmitry Morozov)
Stupa, 2017
Mechanical sound installation During his one month residency at Ljudmila Dmitry Morozov ::vtol:: produced the first machine called Stupa as part of a new project series which explores and engages topics such as gravity, stability, chaos and self-organization. The machine itself operates in two different states - stability and chaos. As soon as the machine reaches stable phase, it changes to the unsteady chaotic phase, and vice versa, keeping the machine in a continuous loop between these two stages indefinitely. The machine is a equipped with a digital gyroscope, which provides the system with information about its position in space and translates the machine's movements into sound.
Julian Palacz
Algorithmic search for love, 2010
Search algorithm, Film Collection, input interface, projection In a time in which digital cultural assets far outweigh analog, the ease with which we can now amass and exchange material has resulted in large personal collections of media data (music, films, series etc.). Julian Palacz has devised and developed a search engine that is able to enter text to search personal film and video archives for spoken language. An individual collection of films thus becomes a database of keywords and every spoken word or phrase in the archives can be searched. By entering a sentence like "i love her", all film or video clips with this phrase will be shown in sequence. The selection of keywords therefore determines the process of resequencing image and sound in the film material. Algorithmic search for love creates an algorithm that unfurls for the viewer new possibilities for audiovisual narratives.
Vladimir Frelih
Area2017, 2017
www.area2017.comThe online piece Area was created from the idea that all of us, and artists in particular, seek to leave our mark on the world. Area is a virtual space, where anyone can leave a mark, whether in the form of a small rectangle created with a single click of the mouse, a piece of text, or some visual message. Theoretically speaking, this is a mark which will last for "eternity", or at least as long as the www exists. On the other hand, each new user leaving their trace can also destroy the previous entries (both their own and other people's), simply by clicking on the existing content.
program designer, Zlatko Petrović
Marko Batista
Kibomatic, 2017
"Kibomatic" is a project which humorously transforms the viewer into an analog, walking cyborg, giving them a unique audio experience of the gallery environment with the help of a special helmet. The acoustic helmet allows the viewer to freely move around the room and allows them to emit sounds and signal to other viewers present. New technologies have become part of our daily lives and act as unique extensions of our bodies, making this project an interesting opportunity to reminiscence about the analog age, a time when such high-tech artistry was not required in order to fully experience the environment in which we live and work.
Boštjan Čadež
Alphabet Soup, audio-visual installation, 2017
Alphabet Soup is an audio-visual installation, which consists of a five-axis CNC camera, a relief collage, a computer, a projector, an audio sampler, and a set of speakers. The computer randomly moves the camera filming a miniature relief landscape through a macro lens. Over the camera feed, "creatures" are superimposed in real time, shown as characters from the alphabet. Two sensors are used to read the image brightness level, and the readings determine the direction and speed of the camera's movements. Information about the movements of all these "creatures" is transformed into an audio signal, which is then merged with the sound of motors, captured using an induction microphone, and played over the speakers.
Iza Pavlina
Rule 34, 2017
Multimedia installation
The art project Rule 34 (2017) explores links between art and sexuality in a virtual setting. The author filmed a number of manufactured situations in a studio, using her own image as a medium in order to portray different forms of unusual sex fetishes such as zoophilia, exophilia, agalmatophilia etc. Despite the work's sexual nature, the resulting material is different from common pornographic content in that it shows absolutely no explicit content. The artist went on to publish her videos on popular pornography websites, and established direct conversations with viewers, which later became part of the multimedia installation.
Production: Aksioma - Institute for Contemporary Art, Ljubljana, 2017 The project was created in the context of U30+ - an initiative supporting young artists. Mentor: Janez Janša (production) Technical support: Rok Borštnar Video production: Studio Atlas Photographer and cameraman: Rok Tržan Acknowledgments: MGML / City Art Gallery of Ljubljana
Courlophilia, 2017, photograph, 48 x 32 cm, photographed by Rok Tržan.
Injury, 2017, photograph 48 x 32 cm, photographed by Rok Tržan.
Rule 34, 2017, Multimedia installation, Installation in the Aksioma Project Space (April 2017), photographed by Janez Janša / Aksioma.
Isabelle, 2017, drawing, photographed by Janez Janša / Aksioma.
Tadej Vindiš
Reconfigured, 2017
multimedia installation The installation is based around three interconnected network devices interfacing with one another, searching through each other's binary/system files and executing them on-screen. What looks like an error displayed on the screen is in fact the machine's inability to translate these files into an ASCII format readable to the human eye. By translating machine processing into an expression conceivable by the human mind, the errors and complexities allow us to catch a passing glimpse of the scale and structure of information contained within the computational systems used in contemporary digital culture, yet beyond our reach. The sound is a direct amplification of machine processing passed through the magnetic microphones installed in each device
The project was created as part of the Master's degree study program Interactive Media: Critical Theory and Practice at Goldsmiths, University of London, and was supported by the Public Scholarship, Development, Disability and Maintenance Fund of the Republic of Slovenia.
Valerie Wolf Gang
Hunting for America, 2017
multimedia installation During her years of working in the USA, the author focused on researching issues dealing with privacy and expatriate identity. The result of her research is an interactive work which uncovers the unlawful surveillance and violations of privacy, and invites the audience to become personally involved through direct interaction. This allows the viewer to sense the feelings which emerge when a person is subjected to surveillance, and at the same time discover a new world underneath the base video layer, invoking a faint sense of the symbolic search for the identity from a lost homeland. In this case, the weapon does not kill, but instead creates holes, gateways which can be traversed in order to search the symbolic universe, generated depending on the time and place in which the installation happens to be.
Author: Valerie Wolf Gang Programmer: Christof Ressi Assistant: Urša Bonelli Potokar Narrators: Danny Ban, Jody Smith Production: KUD Mreža Acknowledgements: Kateřina Lenzová, Eriz Moreno, Jadranka Plut, Nevena Aleksovski, Anabel Černohorski, Ana Grobler, Sebastian Krawczyk, Danijela Zajc
Nika Oblak in Primož Novak
Reality is Out, 2012
kinetic video installation Reality is Out is an installation, which combines Nika Oblak & Primož Novak's performance video, pneumatic mechanism and the actual cardboard sign, which appears as if exiting video frame and literally entering exhibition space. The work is a continuum of Oblak and Novak's exploration of relationship between reality and fiction. As according to Žižek, today's reality has appropriated a fictional structure.
Nika Oblak in Primož Novak
On / Off (Switch to Turn Off Planet Earth), 2016
installation In 1961 Piero Manzoni made a Base of the World (Socle du Monde) and in 2004 Peter Weibel added a handle to the world (Die Erdkugel als Koffer). In 2016 Nika Oblak & Primož Novak thought it's a good time to also make a switch to turn this planet off.
Maja Smrekar
Artist's book: K-9_topology, 2017
Series of projects, 2014–2017 K-9_topology consists of a series of projects produced between 2014 and 2017. These projects explore the cultural intersections between human and animal perspectives to promote reflection about a society which would be based on a more balanced coexistence between humankind and its surrounding ecosystem. The 70 x 90 cm artist's book is printed as a limited edition, the exhibited piece being the first of in the series (1/10). Containing no words, it represents a non-verbal homage to the optocentric culture which the human animal developed as a result of its parallel evolution with canines. The presented materials were produced over a number of years under specific production and living conditions, where the basic concept follows the four-year creative process of the K-9_topology series. It is enriched with creative works of renowned Slovenian and international photographers, and with the author's own creative contributions. The photographs featured in the book portray some moments from the artist's own life, which began before she was even born, and at the same time the mosaic of content combines into a sort of hybrid family album, which reflects on the memory of a post-humanist future. In the book, the canine-human werewolf acts as a reminder of the extinct human race, a suggestion that it is in fact our very animal nature which makes us the most human. The physical form of the bookstand is derived from a device a dog breeder uses to teach the dog to assume a specific posture, which is subsequently graded for each dog breed at dog shows..
Concept and editing: Maja Smrekar, Jurij Krpan, Boris Balant Design: HUMAN1ST Photographs: Maja Smrekar, Manuel Vason / Berlin, 2016, Borut Peterlin, Miha Fras, Gjino Šutić, Branko Smrekar, Marija Smrekar, Amar Belmabrouk / Bandits Mages, Veronique Gerault / Louve Des Carpates, Miha Krofel / SloWolf Page 23 / source https://twitter.com/PNationale Collages: Maja Smrekar Book binding: Meta Kojc Print: OKVIR d.o.o., Ljubljana, August 2017 Production: Kapelica Gallery, Ljubljana, 2017 Executive production: Sandra Sajovic The project was produced with support from the Slovenian Ministry of Culture
Ana Petrović
LIFRAMProthesis, 2013
LIFRAMProthesis is a device which generates moving images. It takes the form of a pair of eyeglasses with a pair of monitors connected to MP3 players, each playing complementary abstract animations for each eye. The result is an amalgamated image created by our visual apparatus based on our individual abilities and habits, produced by different signals displayed on the monitors for each eye. The work is part of the LIFRAM series (derived from the words light and frame), which creates basic perceptions and is based on the fundamental property we perceive when observing visual art - light. Through extreme reduction of visual elements and the observer's proximity to the threshold of visibility of the work itself, this "looking device" utilizes the impossible struggle to eliminate the perception of visual art and at the same creates new ways of visualization.
Grant recipients
At the 23th edition of the MFRU (International Computer Arts Festival), which took place in v Maribor between 11 and 18 October 2017, four grants/student awards were awarded for the first time to intermedia projects submitted since last year's 2016 edition in four Slovenian educational institutions: Ljubljana Academy of Fine Arts and Design, Maribor Faculty of Education, Maribor Faculty of Electrical Engineering and Computer Science and the University of Nova Gorica Arts Academy. During the festival, the award-winning projects were presented at the GT22 gallery located at Glavni trg 22, featuring the authors DOMEN DIMOVSKI from the Ljubljana Academy of Fine Arts and Design, MIHA GODEC from the University of Nova Gorica Arts Academy, MITJA CVETKO + IVAN STANOJEVIČ + ANJA HAUPTMAN + ANJA JURŠE + KRISTINA KEBER from the Maribor Faculty of Electrical Engineering and Computer Science, and TINA LANIŠEK from the Maribor Faculty of Education.
Domen Dimovski
The King's Democracy, 2017
The project named The King's Democracy is an interactive web animation, which collects the most poignant political tweets from the Twittersphere and uses them to address the visitors. The Twitter social network, which has been a stage of political spectacle for a number of years, illustrates the power of authoritarian power and presents the current conditions of various democracies around the world, where the media landscape has become saturated with simulated scenarios. The language of spectacle and glitter is linked to an animated 3D image of Louis XIV, also known as the Sun King, which obscures the dark corners of the unseen world using contemporary political jargon.
Programmer: Matej Slemenik
Tina Lanišek
DO YOU KNOW YOUR FOOD?, 2017
Can you guess the taste of the food you see? The project explores the difference between the appearance and taste of food. The concept comes out of fascination over the fact that we eat food without ever knowing what it contains. Modern culinary practices follow the market, which demands ever new treats and endless choices. Thus, it experiments with different tastes, but it is the appearance which is even more important. The buffet features culinary delights made from familiar ingredients: beef stock, meat, lettuce, panna cotta; and yet the tastes do not match the familiar forms. How much are willing to trust and how much information are we going to want to know about the food we eat? The foods are labeled with a QR code which provides detailed information about the preparation process and the ingredients of the foods on offer.
The project was produced under the mentorship of associate professor dr. Polona Tratnik.
Miha Godec in Laren Polič Zdravič
Palingenesis of Fluvial dialects in Anthropocene Epoch, 2017
Palingenesis of Fluvial dialects in Anthropocene is a kinetic sound and visual installation, using water as its main medium to create a meditative place off exquisite peace where a viewer can listen to the sound of water being purified. Palingenesis is a concept of rebirth or re-creation, used in various contexts in philosophy, theology, politics and biology. Dirty water being reborn as fresh, drinkable water. Perhaps in the future this will be the sound of water streaming through the DIY water filters in our homes. Miha Godec extensively researches the problems surrounding water in developed and third world countries. Some of these he also visited and is looking for technical DIY solutions, inspired by the beauty of water. Laren Polic took that inspiration and, using field recordings and samples, created a grand sound composition of the purification process the poetic sound of water being purified. Its purpose is also to raise awareness about world water problems and to make a statement about potential technologies that offering a solution to our future water needs. The installation should also give us hope and proposes that science and knowledge can save us. But the question is will this art save the world or just save the artists and viewers sou?
Project by: Miha Godec and Laren Polič Zdravič Name of the project: Palingenesis of Fluvial dialects in Anthropocene Epoch (2017) Mentors: Robertina Šebjanič and Rene Rusjan. Producers: masters programme at the School of Arts - University of Nova Gorica Co-producers: MFRU, UR Institute and Zavod Kersnikova Special thanks to the organizers of MFRU festival, UR Institute and Zavod kersnikova for financial and technical support, prof. dr. Mladen Franko, Head of Laboratory for Environmental and Life Sciences at UNG, and Jelka Kovač from IMT for their scientific support to the project.
Anja Jurše, Anja Hauptman, Kristina Keber, Ivan Stanojevič in Mitja Cvetko
The Neighbor, 2017
One apartment block, two generations - Sofija and Vera. Every day, Vera rings Sofija's doorbell asking for the recipe for the Wienerschnitzel. What is she doing with them? Can the 84 year-old and the 25 year-old's relationship develop beyond a quick neighborly chat in the hallway?
Contact
Kulturni dom Nova Gorica, Bevkov trg 4, 5000 Nova Gorica

Project manager: Pavla Jarc Tel.: 05 33 540 11 direktor@kulturnidom-ng.si Project coordinator: Mateja Poljšak Furlan Tel.: 05 33 540 15 mestnagalerija@kulturnidom-ng.si Technical director: Tadej Hrovat Fotograf: Matej Vidmar
The festival was made possible by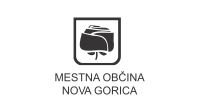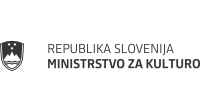 Partners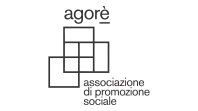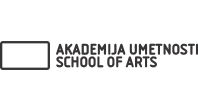 Sponsors